Plastic Sign Holder LA21024 56mm PVC
Introducing the La-Plastic latest addition to their robust collection – the Plastic Sign Holder LA21024. Crafted with precision and meeting the top industry standards, this sign holder ensures you present your labels and advertisements in the most efficient and elegant manner possible. Its PVC construction guarantees durability, making it perfect for various applications.
Main Features
Material: Made from high-quality PVC, promising longevity and resilience.
Customizable Length: Tailored to meet unique demands, the length of this sign holder is flexible and can be customized as per specific requirements.
Diverse Color Options: Caters to varying aesthetic preferences by offering a myriad of color choices.
Production Method: Manufactured using the plastic extrusion process, ensuring uniformity and top-notch quality.
Versatile Surface Treatments: Based on specific requirements, you can choose from a range of treatments such as spray painting, heat transfer, and silk screen printing
General Information
Brand: La-Plastic
Purpose: Ideal for label customization and displaying advertising or pricing information.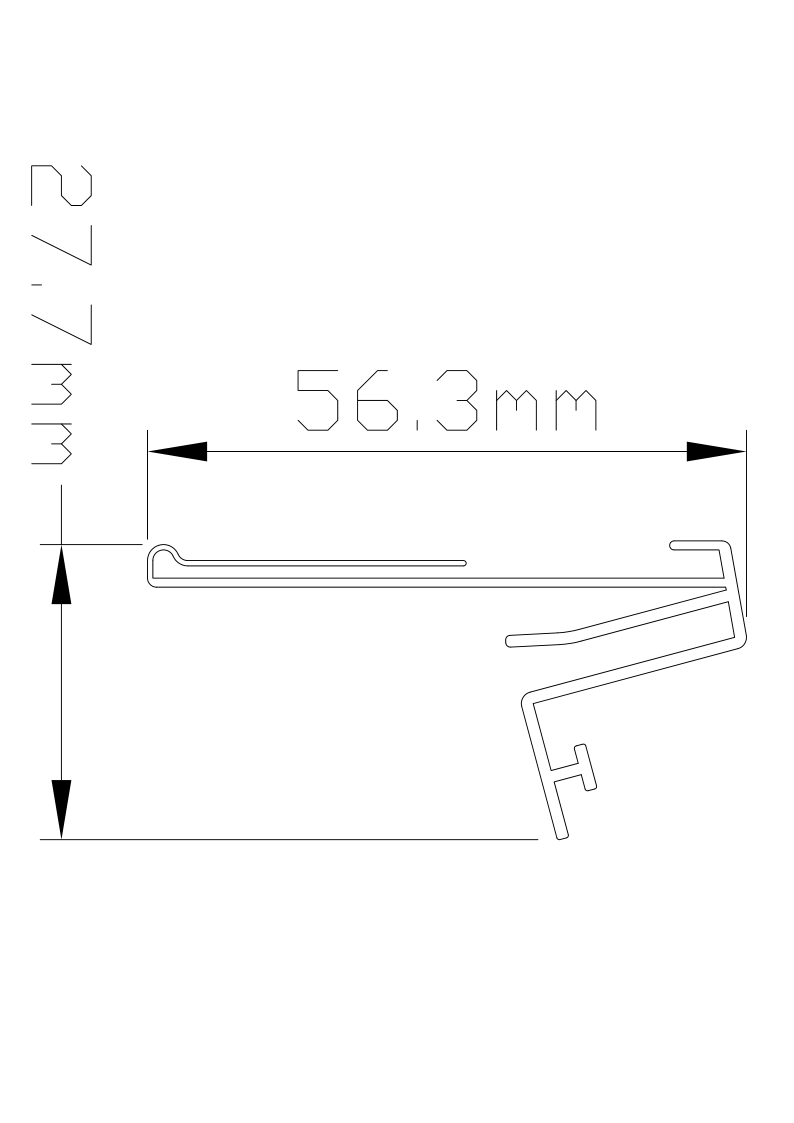 Specifications
| Specification | Description |
| --- | --- |
| Product Name | Plastic Sign Holder |
| Model | LA21024 |
| Material | PVC |
| Label Height | 56mm |
| Length | Customizable based on requirement |
| Color Options | Multiple choices available |
| Material Thickness | Varies depending on model and requirements |
| Tensile Strength | Depends on material and manufacturing process |
| Surface Treatment | Customizable (e.g., painting, heat transfer) |
| Packaging | Customized (e.g., individual or bulk packaging) |
| Operating Temperature | Variable based on material and design |
Applications
The Plastic Sign Holder LA21024 is versatile and finds its application in:
Retail stores for displaying price tags or promotional information.
Restaurants or cafes to showcase menu specials or offers.
Event venues or exhibitions to highlight essential information or directives.
Business premises for showcasing credentials, achievements, or other vital announcements.
Designed to cater to a range of requirements, the Plastic Sign Holder LA21024 by La-Plastic assures efficiency, style, and durability. Whether you're a retailer, a restaurateur, or an event manager, this sign holder is bound to elevate the presentation of your essential information.