Data strip LA21020 29mm PVC
The Data Strip LA21020 29mm PVC is a versatile and durable labeling tool crafted from PVC. It features a 29mm label height and offers customizable lengths and colors. This strip is perfect for a variety of settings, including retail shops and libraries, for displaying pricing or informational tags.
Main Features
Material: Manufactured from PVC, ensuring both durability and flexibility.
Dimensions: Designed with a 29mm label height and offering customizable lengths.
Color Options: Available in a wide range of colors to suit your display needs.
Variable Material Thickness: Thickness can adapt to specific model requirements.
Custom Surface Treatments: Choose from treatments like spray painting, heat transfer, and silk-screen printing.
Multi-Purpose Use: Ideal for custom labeling and advertising or pricing displays.
General Information
Manufacturer: La-Plastic
Seamless Information Display: Delivers a smooth and informative customer interaction.
Reliable Quality: Crafted by La-Plastic, known for its commitment to durable and top-tier products.
Clear Labeling: Perfect for precise labeling and displaying essential information.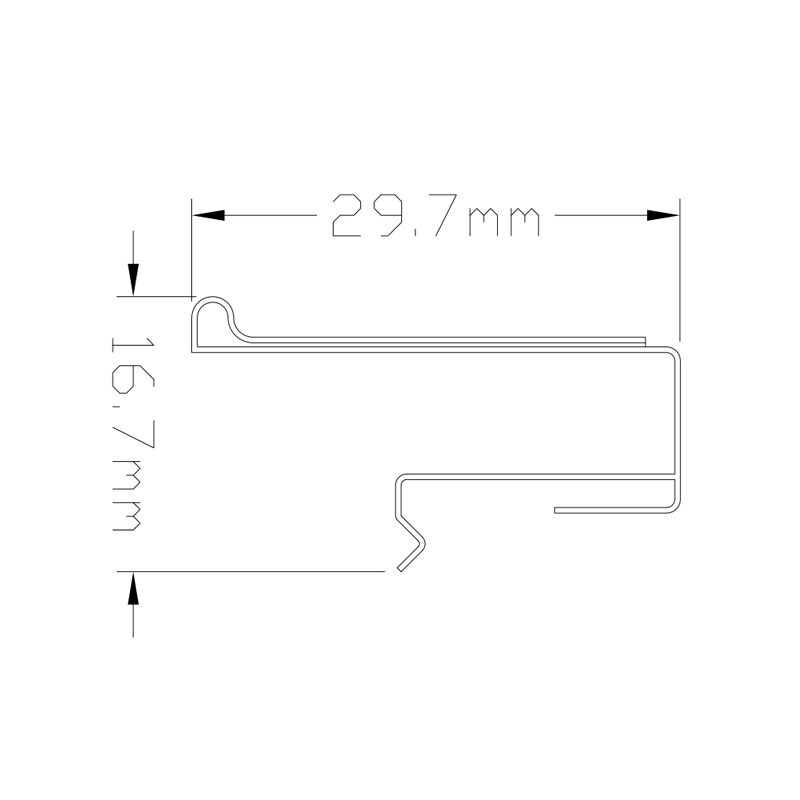 Specifications
| Specification | Description |
| --- | --- |
| Product Name | Data Strip |
| Model Name | LA21020 |
| Material | PVC |
| Label Height | 29mm |
| Length | Customizable |
| Color Options | Multiple |
| Material Thickness | Variable based on model and requirements |
| Tensile Strength | Variable depending on material and production process |
| Production Method | Plastic extrusion |
| Surface Treatment | Customizable (e.g., spray paint, heat transfer, silk-screen printing) |
| Packaging | Customizable (e.g., individual, bulk) |
| Operating Temperature Range | Variable depending on material and design |
Applications
The Data Strip LA21020 offers numerous uses across various settings:
Retail Shops: Display product prices or information clearly to improve customer shopping experiences.
Grocery Outlets: Facilitate easy navigation for shoppers by marking aisles or sections.
Libraries: Enable patrons to effortlessly locate books or sections through well-organized labeling.
Warehousing: Streamline inventory management by labeling storage areas or bins.
Exhibition Spaces: Display concise information next to artworks or exhibition items.