Plastic Sign Holder LA21029 63.5mm PVC
Step into the realm of efficient signage solutions with the Plastic Sign Holder, model LA21029 by La-Plastic. Carefully crafted using premium PVC, this product promises durability and versatility, proving essential for those in need of high-quality label customization and advertisement displays.
Key Features
Material Excellence: Made from top-grade PVC, ensuring a durable and robust display solution.
Tailored Lengths: We cater to specific needs by offering lengths as per individual requirements.
Colorful Choices: With a plethora of color options available, suit any décor or theme.
Adaptable Thickness: Adjusted in accordance with product model and user requirements.
Diverse Surface Treatments: Whether it's spray painting, heat transfer, or screen printing, we adapt as per your branding needs.
Customized Packaging: Choose from a range of packaging solutions, from individual wraps to bulk packaging.
General Information
Brand: La-Plastic
Purpose: Ideal for label customization and showcasing advertisement price information.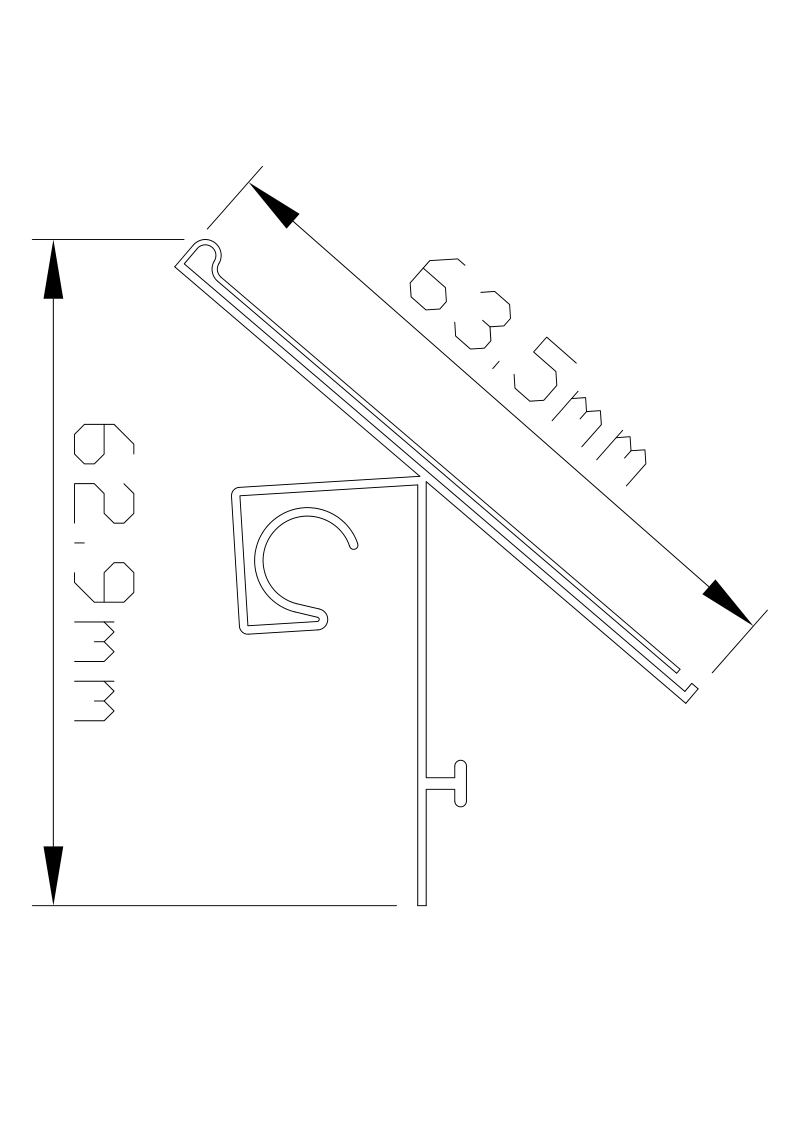 Specifications
| Specification | Description |
| --- | --- |
| Product Name | Plastic Sign Holder |
| Model Name | LA21029 |
| Material | PVC |
| Tag Height | 63.5mm |
| Length | As per client requirements |
| Color Variants | Multiple options available |
| Material Thickness | Varies with model and requirements |
| Tensile Strength | Dependent on material and manufacturing process |
| Manufacturing | Plastic extrusion |
| Surface Treatment | Customizable (e.g., spray paint, heat transfer, screen print) |
| Packaging | Based on client preference (e.g., individual or bulk packing) |
| Operational Temp. | Varies based on material and design |
Applications
Retail Stores: Use the Plastic Sign Holder to display price tags, promotional information, or product details.
Exhibitions: Showcase brand or product details at stalls and booths.
Restaurants & Cafes: Exhibit menu items or special promotions for customers.
Offices: Organize workspace with labeled compartments or sections.
Event Venues: Highlight directions, schedule, or special announcements.
Embrace the seamless integration of form and function with the Plastic Sign Holder LA21029 63.5mm PVC by La-Plastic. Choose quality. Choose La-Plastic.