Plastic Sign Holder LA21025 40mm PVC
Introducing the Plastic Sign Holder LA21025 40mm PVC by La-Plastic. In a world where presentation matters, it's crucial to find reliable tools that make your information stand out. Our Plastic Sign Holder does precisely that.
The La-Plastic Sign Holder is crafted from quality PVC, designed for durability and flexibility. Whether you're displaying label customizations or advertising price information, this product offers a sleek and professional look for a wide range of uses.
Main Features
Versatility in Length: No one-size-fits-all here! We provide varying lengths to match specific requirements, ensuring your display looks just right.
Color Variety: Offering a broad palette of colors, we give you the freedom to choose the one that aligns with your brand or message.
Customized Surface Treatments: Whether you favor spray painting, heat transfer printing, or silk-screen printing, our product supports all these options.Tailor the surface to match the visual aesthetic you're aiming for.
General Information
Brand: La-Plastic
Model: LA21025
Material: PVC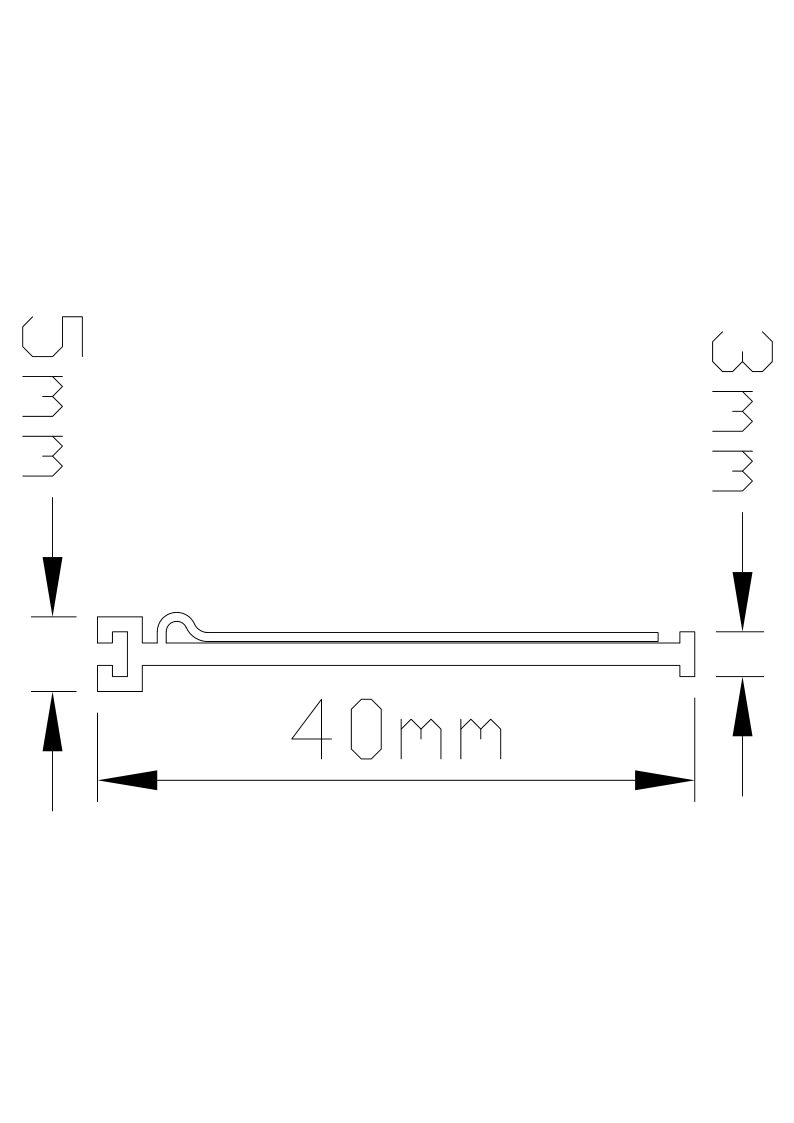 Specifications
| Specification | Description |
| --- | --- |
| Product Name | Plastic Sign Holder |
| Model Name | LA21025 |
| Material | PVC |
| Label Height | 40mm |
| Length | Varies based on client needs |
| Color Options | Multiple choices available |
| Material Thickness | Varies depending on model and specific requirements |
| Tensile Strength | Dependent on material and manufacturing process |
| Manufacturing | Plastic extrusion |
| Surface Treatment | Customizable (e.g., spray paint, heat transfer, silk printing) |
| Packaging | Customizable (e.g., individual or bulk packaging) |
| Operating Temperature Range | Varies based on material and design |
Applications
The Plastic Sign Holder is suitable for:
Label Customization: Ensure your product labels are showcased professionally and elegantly.
Advertising: Display price details or promotional information to boost your sales and inform customers.
For businesses seeking a reliable, adaptable, and visually appealing sign holder solution, the La-Plastic Sign Holder LA21025 40mm PVC offers an unmatched blend of quality and flexibility. Choose La-Plastic and let your information shine.