Data strip LA21018 42mm PVC
The Data Strip LA21018, crafted from high-quality PVC, features a 42mm label height and offers customizable lengths. Available in a range of colors, it's perfect for label customization and price information display, ensuring versatility in design, thickness, and surface treatments.
Key Features
Material Excellence: Made of top-grade PVC, the Data Strip promises durability and long-lasting performance.
Optimal Label Height: With a 42mm label height, it ensures visibility while maintaining a sleek profile.
Tailored Lengths: Catering to diverse business needs, this strip can adjust in length according to specific requirements.
A Palette of Colors: Offering a broad spectrum of color choices, it allows businesses to align with their brand aesthetics.
Thickness Adaptability: The material thickness adapts as per the chosen model and client's demands.
General Information
Brand: La-Plastic
Product Name: Data strip
Model Number: LA21003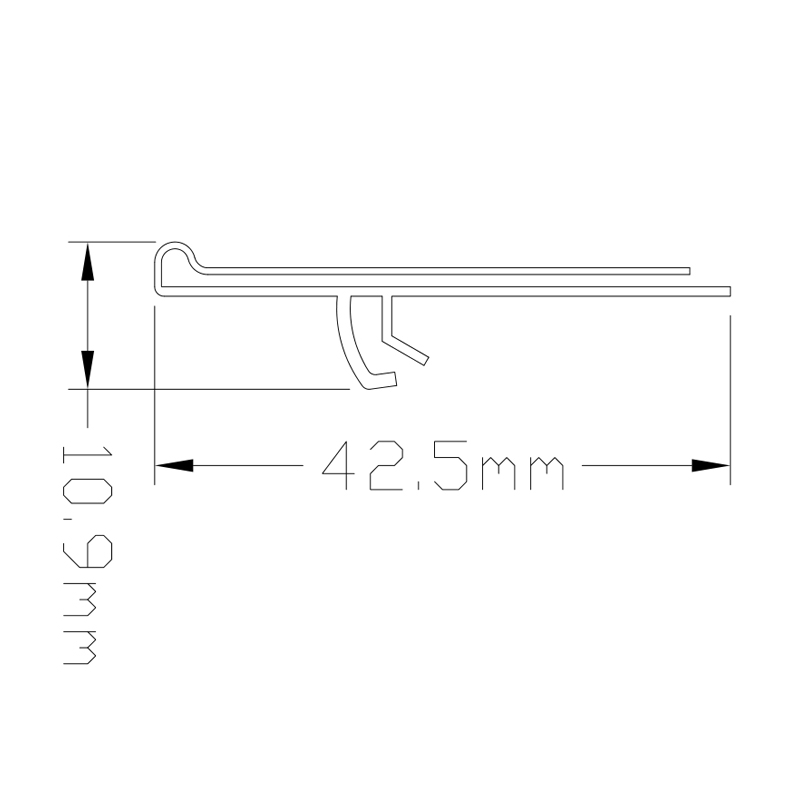 Specifications
| Specification/Parameter | Detailed Description |
| --- | --- |
| Product Name | Data Strip |
| Model Name | LA21018 |
| Material | PVC |
| Label Height | 42mm |
| Length | Customizable based on requirements |
| Color Options | Multiple choices available |
| Material Thickness | Varies as per model & demand |
| Tensile Strength | Varies with material & production |
| Production Method | Plastic Extrusion |
| Surface Treatment | Customizable (e.g., spray painting, heat transfer) |
| Usage | Label customization, advertising price information display |
| Packaging | Customizable (e.g., individual or bulk packaging) |
| Operational Temperature Range | Varies based on material and design |
---
Applications
Label Customization: The Data Strip provides businesses the edge to display tailored labels for their product line or services.
Price Information Showcase: It's an excellent tool for retail environments, departmental stores, and other commercial establishments wanting to display price tags distinctly and stylishly.