Plastic Sign Holder LA21023 36mm PVC
In a world where product presentation significantly impacts the user experience, the La-Plastic Sign Holder LA21023 stands out. Crafted diligently with utmost precision and high-quality PVC, this sign holder is not just another plastic accessory. It's a blend of durability, versatility, and style, all rolled into one.
Main Features
Versatile Length: With its adaptable length, it can be tailored according to specific requirements, ensuring that no design or display need goes unmet.
Diverse Color Options: Catering to a wide range of aesthetics, it provides an array of color choices. This enhances the overall visual appeal and allows it to seamlessly fit into any environment.
Custom Surface Treatments: Depending on your needs, various surface treatments can be chosen, including but not limited to spray painting, heat transfer, and silk screen printing. This adds a touch of customization and elegance to the final display.
Robust Construction: Built using the plastic extrusion technique, the holder promises durability and longevity, ensuring that your signs remain intact and vibrant.
General Information
| Specification/Parameter | Detailed Description |
| --- | --- |
| Product Name | Plastic Sign Holder |
| Model Name | LA21023 |
| Material | PVC |
| Label Height | 36mm |
| Length | Customizable |
| Color Options | Multiple Choices |
| Material Thickness | Variable |
| Tensile Strength | Depends on Material & Manufacturing Process |
| Production Method | Plastic Extrusion |
| Surface Treatment | Customizable (e.g., spray painting, heat transfer, silk screen printing) |
| Application | Label Customization, Advertisement, Price Display |
| Packaging | Customizable (e.g., individual packaging, bulk packaging) |
| Operating Temperature Range | Variable depending on material and design |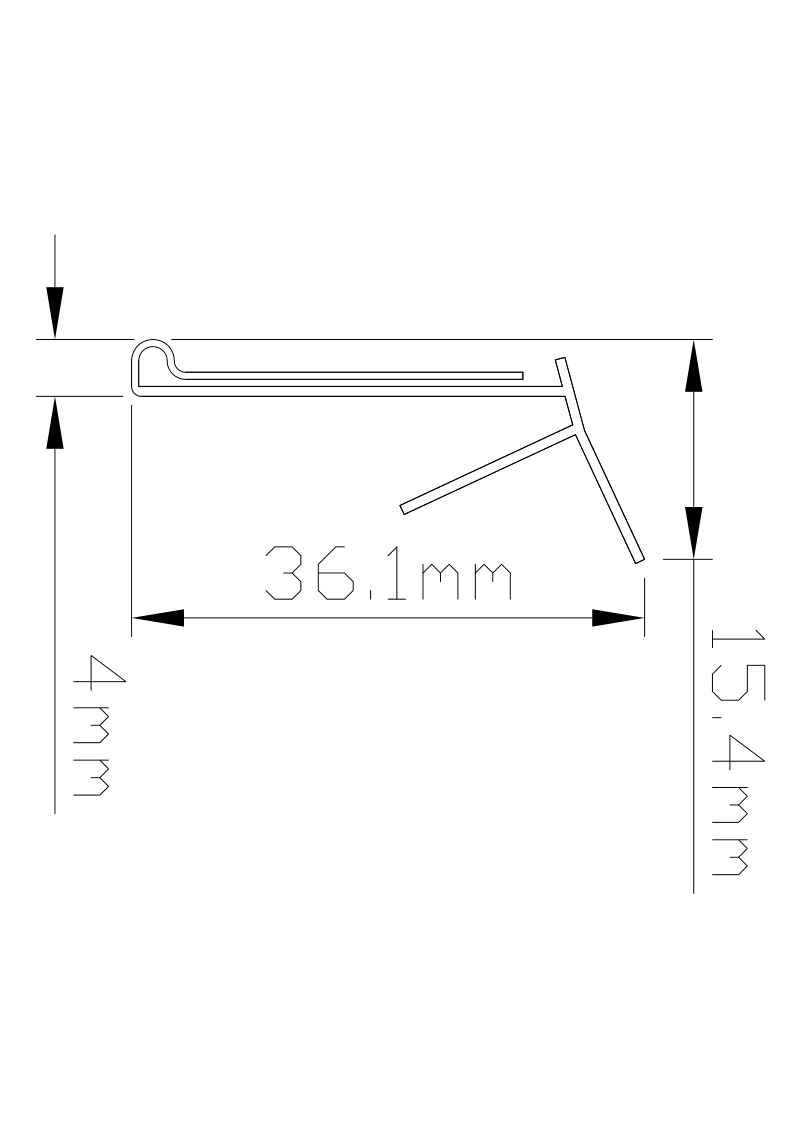 Specifications
Material: The prime ingredient is PVC, ensuring a sturdy yet flexible structure.
Label Height: Boasting a 36mm label height, it ensures optimal visibility.
Variable Material Thickness: Depending on the model and individual needs, the material thickness can be adjusted, offering a balance between durability and flexibility.
The La-Plastic Sign Holder is ideal for:
Label Customization: Be it branding or information display, it caters seamlessly.
Advertisement: Elevate the visibility of promotional content or product features.
Price Display: Showcasing price tags in retail environments becomes hassle-free and aesthetic.
Make an informed choice and elevate your display game with the La-Plastic Sign Holder LA21023.