Plastic Sign Holder LA21027 30mm PVC
In a world where information presentation matters more than ever, La-Plastic presents its state-of-the-art Plastic Sign Holder. Engineered with precision and a keen sense of design, it resonates with both functionality and aesthetics.
Key Features
Material Excellence: Manufactured from high-quality PVC, it ensures durability and longevity.
Customizable Length: Tailor the length to your needs, ensuring it fits any space or design.
Versatile Color Options: Choose from a plethora of color variants to match your brand or décor.
Surface Treatment Variants: Whether it's spray painting, heat transfer, or silk-screen printing, pick the surface finish that best suits your requirements.
Diverse Uses: Perfect for label customization, showcasing price details, or advertising specifics.
Packaging Flexibility: Opt for individual packaging or bulk, as per your distribution needs.
General Information
Brand: La-Plastic
Model: LA21027
Application: Primarily used for label customization and displaying advertising or price details.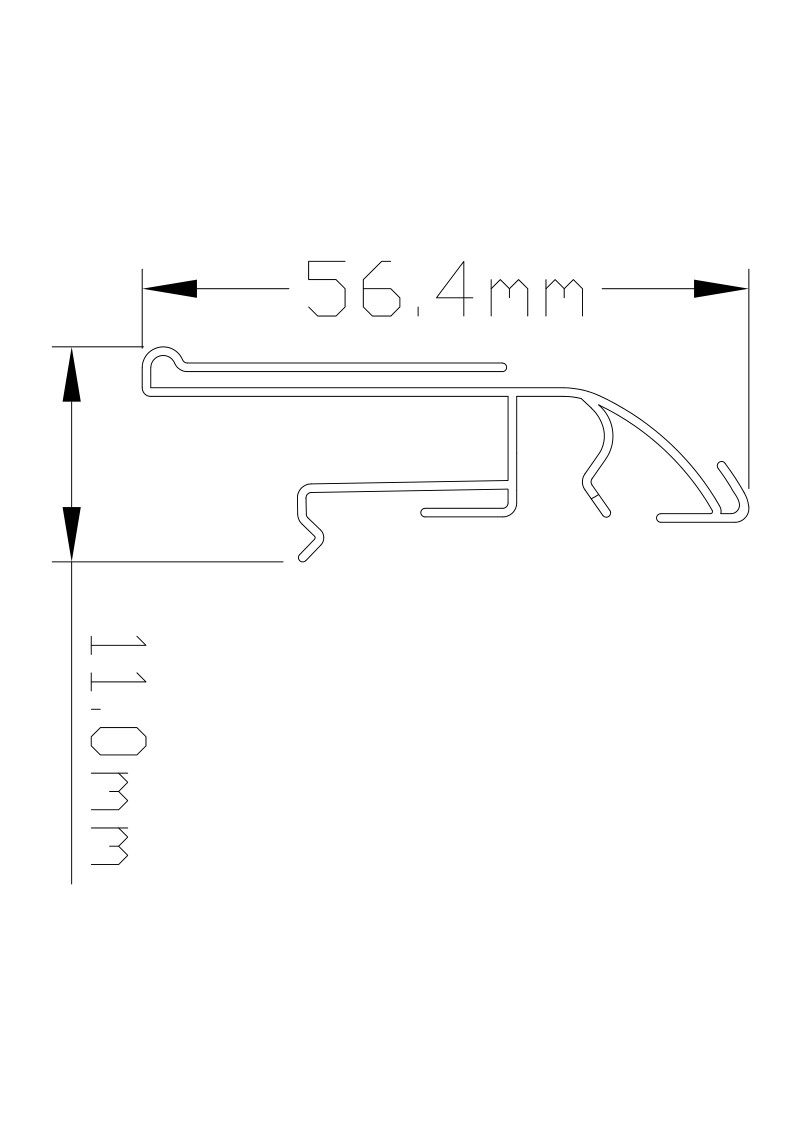 Specifications
| Specification | Details |
| --- | --- |
| Product Name | Plastic Sign Holder |
| Model Name | LA21027 |
| Material | PVC |
| Label Height | 30mm |
| Length | Customizable as per requirement |
| Color Options | Multiple variants available |
| Material Thickness | Varies with model and requirements |
| Tensile Strength | Depends on material and manufacturing process |
| Manufacturing Method | Plastic extrusion |
| Surface Treatment Options | As required (e.g. spray paint, heat transfer, silk-screen printing) |
| Packaging Options | Based on demand (e.g. individual or bulk) |
| Operational Temperature Range | Subject to material and design |
Applications
Retail: Showcase prices or promotional details.
Events: Highlight key information or directions.
Offices: Display crucial notices or departmental details.
Educational Institutes: For notice boards or information desks.
Crafted with attention to detail and a commitment to quality, La-Plastic's Plastic Sign Holder LA21027 stands as a testament to impeccable craftsmanship. Whether you're a retailer, event manager, corporate executive, or educational administrator, this product will redefine how you display information.