Data strip LA21003 54mm PVC
Dive into the world of unmatched utility with La-Plastic's Data strip LA21003. Engineered for precision and functionality, this product shines in the realm of label customization and advertising price information displays. Crafted with the prime material of PVC, the data strip ensures durability, making it a worthy asset in retail and advertising sectors.
Key Features
Material Integrity: Made with high-quality PVC, ensuring prolonged usage and resistance.
Customizable Length: The strip's length is tailored as per the demand, providing flexibility to its users.
Versatile Color Options: From classic shades to vibrant hues, there's an array of color choices to align with the aesthetic requirements.
Varied Thickness: Depending on the model and specific needs, the material thickness can vary, offering a range of robustness.
Diverse Surface Treatment: Depending on what your business needs – be it spray painting, heat transfer, or screen printing – this product can adapt.
Efficient Production Process: The plastic extrusion method guarantees a refined and consistent finish.
Packaging Diversity: Whether you require individual packaging or in bulk, La-Plastic caters to all your needs.
General Information
Brand: La-Plastic
Product Name: Data strip
Model Number: LA21003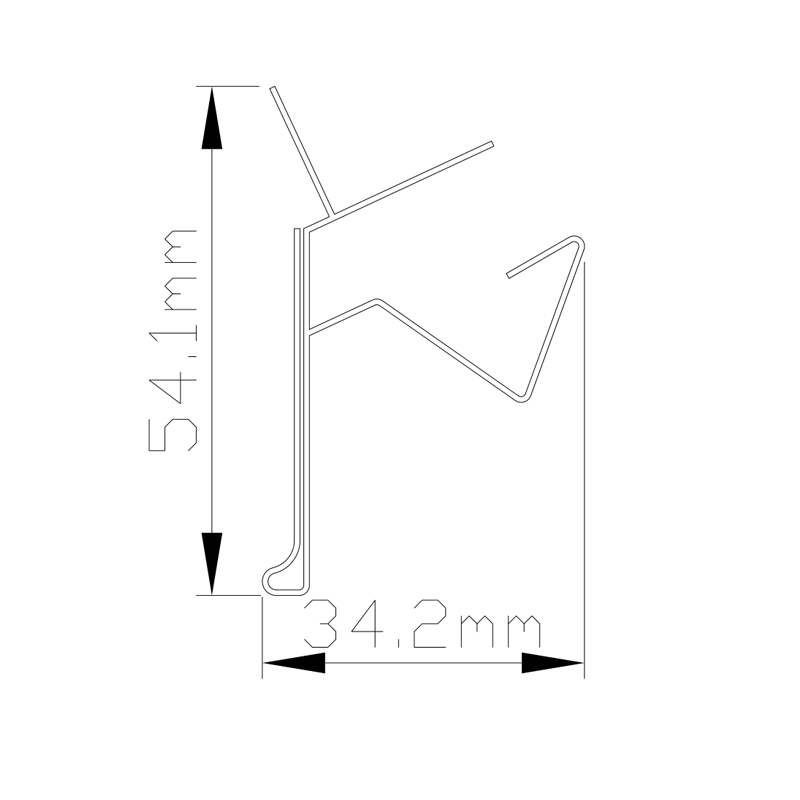 Specifications
| Specification | Description |
| --- | --- |
| Material | PVC |
| Label Height | 54mm |
| Length | Customizable based on demand |
| Color Options | Multiple choices available |
| Material Thickness | Varies with product model and requirements |
| Tensile Strength | Varies depending on material and manufacturing process |
| Production Method | Plastic extrusion |
| Surface Treatment | Customizable (e.g. spray painting, heat transfer, etc.) |
| Usage | Label customization, advertising price information |
| Packaging | Customizable (e.g. individual or bulk packaging) |
| Operational Temp. | Varies with product material and design |
Applications
La-Plastic's Data strip LA21003 is ideal for:
Retail outlets looking to display product prices or information.
Advertising agencies aiming to showcase promotional details.
Businesses keen on a sleek yet functional method to present data.
Events that require clear and customizable label displays.
Step into the realm of functional aesthetics with La-Plastic's Data strip LA21003. Your advertising and display game just got a significant upgrade.