Plastic Sign Holder LA21022 43.2mm PVC
Introducing the La-Plastic Sign Holder LA21022 – a versatile and durable solution designed to cater to your customized label and price information display needs. Crafted with precision using quality PVC material, this sign holder embodies functionality and style, guaranteeing a user-friendly experience.
Key Features
Material: Made of robust PVC, ensuring durability and long-lasting performance.
Flexibility in Length: Offers various lengths tailored to fit individual requirements.
Color Varieties: Comes in an array of colors, catering to diverse aesthetic preferences.
Surface Treatment Options: Depending on the requirement, this sign holder can undergo various surface treatments such as spray painting, heat transfer, and silk screen printing.
General Information
| Specification | Description |
| --- | --- |
| Product Name | Plastic Sign Holder |
| Model Name | LA21022 |
| Material | PVC |
| Label Height | 43.2mm |
| Material Thickness | Varies based on model and user requirement |
| Tensile Strength | Depends on material and manufacturing process |
| Production Method | Plastic Extrusion |
| Packaging Options | As per demand (e.g., individual or bulk packaging) |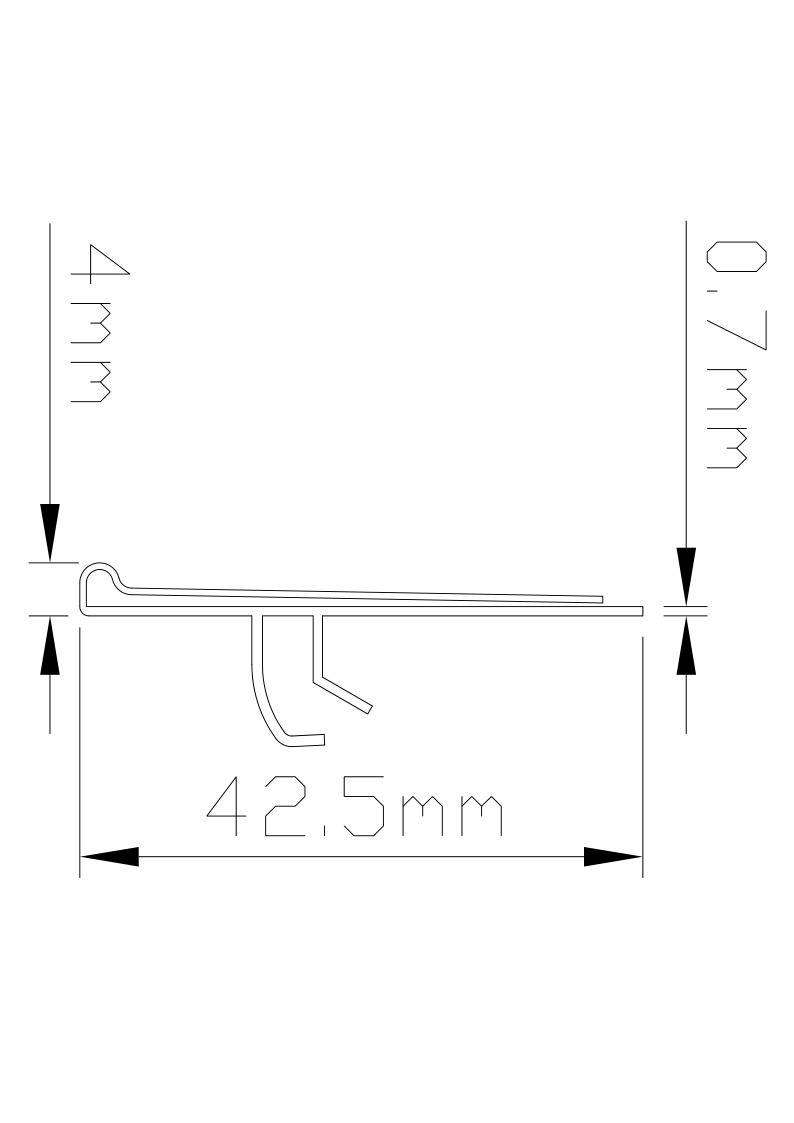 Specifications
Label Height: Ensures your information stands out with a height of 43.2mm.
Production Method: Manufactured through a plastic extrusion process, guaranteeing uniformity and consistency.
Material Thickness and Tensile Strength: These factors vary, ensuring that each product caters to the specific needs of the customer, striking a balance between durability and flexibility.
Packaging: With options ranging from individual to bulk packaging, customers can choose based on their distribution or storage needs.
Applications
Customized Labeling: Tailored to your specifications, this product facilitates easy and effective labeling solutions for various purposes.
Advertising: Perfectly suited for displaying price information and promotional messages, ensuring clear visibility and an enhanced user experience.
Crafted with attention to detail, the La-Plastic Sign Holder LA21022 provides an ideal blend of functionality, style, and durability. Whether it's for advertising, price display, or customized labeling, this product promises to deliver exceptional results, ensuring your information stands out just the way you want.