Comprehensive Solutions
A decade of experience, offering end-to-end services from design conception to assembly.
Custom Fabrication
Specializing in creating tailored plastic components, using techniques like cutting, shaping, and bending.
Material Selection Guidance
Expertise in diverse plastics, helping clients choose materials best suited to their specific needs.
Prototyping Services
Transforming ideas into tangible prototypes using various plastic fabrication methods.
Advanced Joining Techniques
Employing methods like plastic welding and bonding for durable connections between parts.
Surface Enhancements
Offering treatments like painting, coating, and texturing for improved product aesthetics and function.
CNC Precision
Using CNC machines for accurate milling, ensuring intricate designs and parts are crafted to perfection.
Efficient Packaging
Customized packaging solutions for product safety, minimizing size and thus reducing shipping costs.
If you have any idea or design for your brand or products, please contact with our sales & design team, we will give you reply and feedback in 8hours, and our technical team will provide design and production solution based on your special request. Send your inquiry and contact with our team now.
1.What sevices can La-Plastic provide?
La-plastic will normally provide design, tooling developments, sample test, production, quality control, shipping services and after-sales service.
2.How do you develop the new project?
Our technical team will provide drawing and design based on clients' special request, we can also start tooling and production based on the drawing we got.
3.What is the LT for tooling production?
For extrusion and vacuum form tooling, LT is 15-20days, but LT of injection tooling is 30-35days.
4.What kind of material you can use for the production?
We will select different material based on the products function and usage, common material we use is ABS/ PS/ PETG/ PVC/ PC/ Acrylic.
5.Can you provide shipping service after production?
Yes, we have professional shipping agent to different countries, and we can provide shipping service for the order.
Core Technology & Capabilities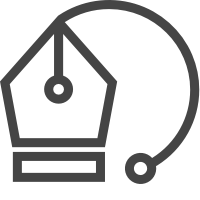 Molding & Products Cost Calculation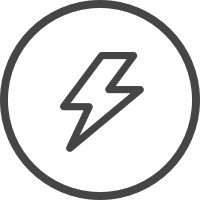 Injection Mold Blowing Mold Vaccum Form Mold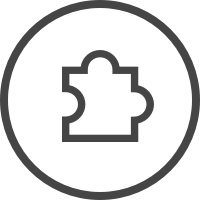 Factory Capability
La-Plastic has a decade's experience as a premier plastic moulder and designer. Beyond manufacturing, we offer a wide array of services. Our advanced CNC machines ensure precision in designs. We're experts in custom plastic fabrication and tailored packaging solutions.
Scale
With over 10 years in the industry, La-Plastic blends vast experience with diverse production technologies. Our dedicated design and production teams quickly turn client visions into high-quality products, making us a comprehensive solution provider.
Production Proces
La-Plastic's production spans from concept to final assembly. Our in-house tool room, equipped with the latest machinery, guarantees meticulous mold development. Strong project management and rigorous quality assurance underpin our production integrity.
Application Industries
La-Plastic serves multiple industries with our plastic molding expertise. We cater to diverse needs, providing bespoke components and complete products, making us a trusted partner for various sectors.