Data strip LA21030 40mm PVC
The Data Strip LA21030 40mm PVC offers a versatile and durable solution for labeling and advertising displays. Made from high-quality PVC, it features a 40mm label height and customizable length. Available in multiple colors, it suits a variety of retail and commercial settings.
Key Features
Material: Crafted from high-quality PVC, ensuring durability and longevity.
Label Height: 40mm, suitable for both compact and spacious display setups.
Color Variability: Available in an array of colors to match the aesthetic of your business.
Variable Length: Customizable length based on your specific needs.
General Information
Meet the Data Strip LA21030, a stellar product by La-Plastic designed to meet all your labeling and advertising display requirements. Constructed from premium PVC, this Data Strip allows you the flexibility and durability you need for various commercial and retail applications.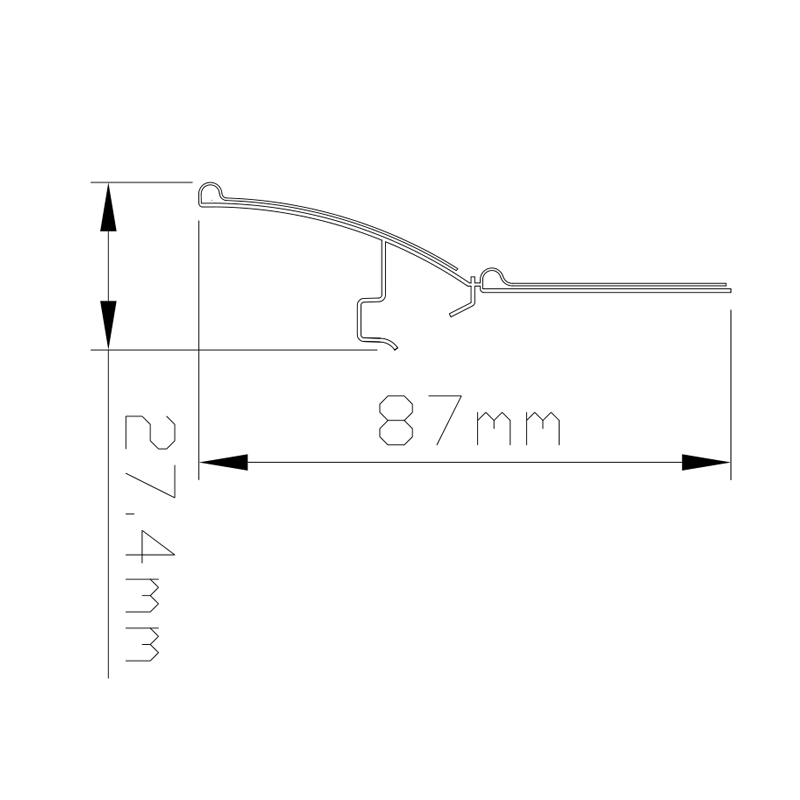 Specifications
| Specification/Parameter | Detailed Description |
| --- | --- |
| Product Name | Data Strip |
| Model Name | LA21030 |
| Material | PVC |
| Label Height | 40mm |
| Length | Customizable |
| Color Options | Multiple |
| Material Thickness | Varies based on model & need |
| Tensile Strength | Varies based on material & process |
| Manufacturing Method | Plastic Extrusion |
| Surface Treatment | Customizable (e.g., spray paint, heat transfer, silk screen printing) |
| Purpose | Label Customization, Advertising Price Information Display |
| Packaging | Customizable (e.g., individual or bulk packaging) |
| Operating Temperature | Varies based on material & design |
Applications
Designed for versatility, the Data Strip LA21030 excels in the following applications:
Price Tagging: Easily display pricing and product information in supermarkets, department stores, or convenience stores.
Promotional Messaging: Showcase limited-time offers or promotions efficiently.
Office Labeling: Ideal for office settings to label shelves, drawers, or filing cabinets.
Inventory Management: Use in warehouses to keep your inventory organized with clearly marked labels.
Step up your labeling and advertising game with the Data Strip LA21030 by La-Plastic. It is the go-to solution for creating an organized, informative, and eye-catching display.