Data Strip LA21006 45mm PVC
The Data Strip LA21006, presented by La-Plastic, offers a versatile solution for showcasing label customizations and advertising price information. Made from durable PVC, it stands as a prime example of La-Plastic's commitment to producing quality goods for businesses and marketers across various industries. The design incorporates user preferences by providing flexibility in terms of length, color, and material thickness.
Key Features
Versatile Use: Primarily designed for label customization and price information display, making it a must-have for retailers and marketers.
Durable PVC Construction: Ensures a long-lasting product that can withstand regular use.
Tailored Lengths: Customers have the liberty to select the length that best suits their needs.
Variety in Color: Catering to the diverse requirements of businesses, multiple color options are made available.
Customizable Surface Treatments: From spray painting to silk screen printing, you have the choice to decide the finish you desire.
General Information
Brand: La-Plastic
Model Number: LA21006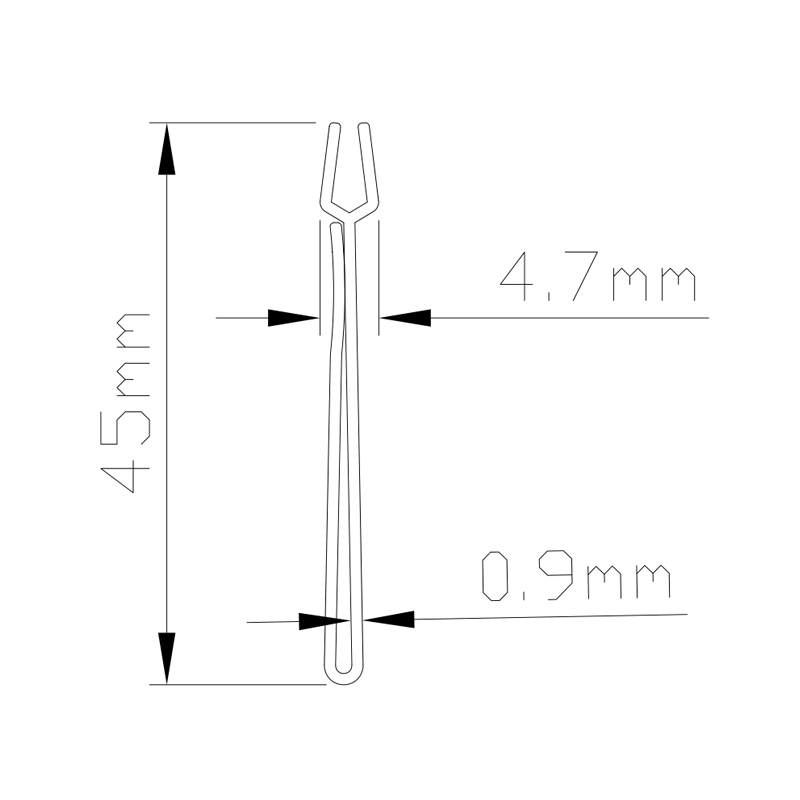 Specifications
| Specification | Detail |
| --- | --- |
| Material | PVC |
| Label Height | 45mm |
| Length | Customizable as per requirement |
| Color Choices | Multiple available |
| Material Thickness | Varies based on model and requirements |
| Tensile Strength | Dependent on material and manufacturing process |
| Manufacturing Method | Plastic Extrusion |
| Surface Treatment | Customizable (e.g., spray painting, heat transfer printing, silk screen printing) |
| Packaging | As per demand (e.g., individual packaging, bulk packaging) |
| Operational Temperature Range | Depends on material and design |
Applications
Perfect for retailers and stores to display price tags effectively.
Suitable for businesses aiming to advertise promotions or offers.
An ideal choice for brands wanting customizable labeling solutions to enhance in-store experience.
Event organizers can utilize it to display event-related information prominently.
The Data Strip LA21006 45mm PVC is not just a product; it's a reflection of La-Plastic vision to deliver quality, flexibility, and efficiency in one package. Whether you're an established retailer or a new business, this Data Strip promises to elevate your display game, making information delivery seamless and visually appealing. With La-Plastic, the choice and quality are always paramount.