Data Strip LA21009 58mm PVC
Introducing the Data Strip LA21009 by La-Plastic – a versatile and adaptable solution crafted for label customization and the display of advertising price information. Molded with premium PVC material, the Data Strip LA21009 promises durability and adaptability for various applications.
Key Features
Material Integrity: Manufactured with high-quality PVC, the strip ensures long-lasting performance.
Customizable Length: Tailored to meet your specific needs, the strip's length can be adjusted accordingly.
Diverse Color Options: Offers an array of color choices, enabling alignment with brand colors or store aesthetics.
Flexible Surface Treatment: Depending on requirements, options range from spray painting, thermal transfer to screen printing, and more.
Versatile Packaging Choices: From individual packaging to bulk, we cater to your packaging preferences.
General Information
Brand: La-Plastic
Product Name: Data Strip
Model: LA21009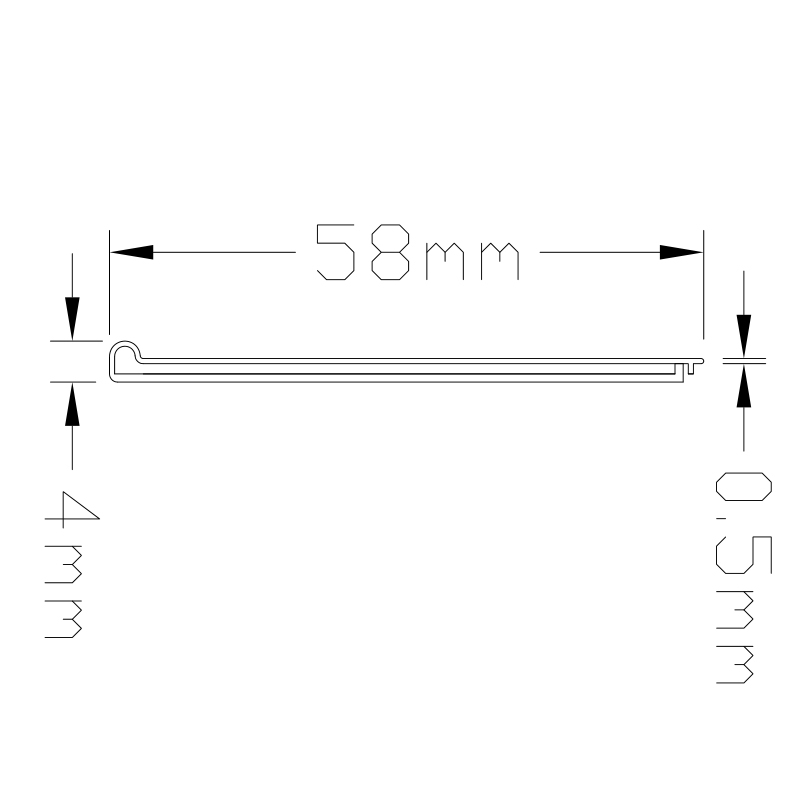 Specifications
| Specification | Description |
| --- | --- |
| Material | PVC |
| Label Height | 58mm |
| Length | Customizable based on requirements |
| Color | Multiple color options available |
| Material Thickness | Varies with product model and user requirement |
| Tensile Strength | Varies based on material and manufacturing |
| Production Method | Plastic extrusion |
| Surface Treatment | Customizable (e.g., spray paint, screen print) |
| Packaging | Customizable (e.g., individual, bulk) |
| Operational Temp. Range | Dependent on material and design |
Applications
Label Customization: Ideal for creating custom labels for product information, branding, or other specific needs.
Advertising & Price Display: Suitable for exhibiting pricing, promotional details, and other related advertising content in a neat and organized manner.
Embrace clarity, flexibility, and durability with the Data Strip LA21009 by La-Plastic. Your go-to choice for professional labeling and display solutions!