Data strip LA21005 28mm PVC
Introducing the Data Strip LA21005 – a premium-grade product from the renowned brand, La-Plastic. Crafted to meet diverse industry standards, this data strip is your solution to labeling customization and advertising price information display.
Key Features
Material Construction: Made from high-quality PVC, ensuring durability and longevity.
Versatile Length Options: Customizable length to cater to specific client requirements.
Vivid Color Choices: Multiple color options available, enhancing visibility and aesthetic appeal.
Custom Surface Treatment: Options include spray painting, heat transfer, screen printing, and more, catering to a myriad of design preferences.
Manufacturing Process: Produced using the plastic extrusion technique, ensuring uniformity and precision.
General Information
Brand: La-Plastic
Product Name: Data Strip
Model Number: LA21005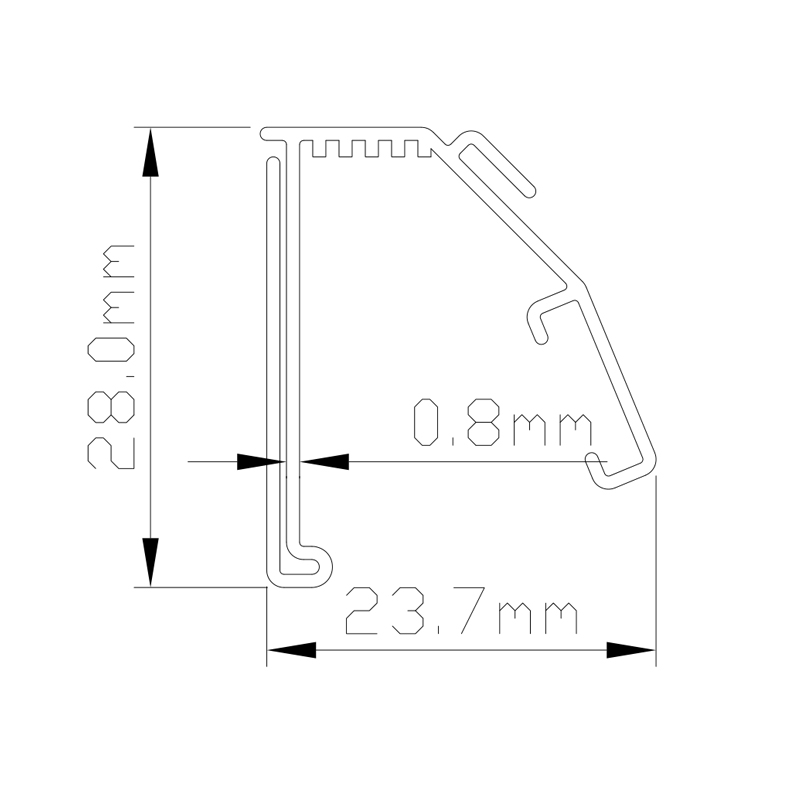 Specifications
| Specification | Description |
| --- | --- |
| Material | PVC |
| Label Height | 28mm |
| Length | Varies based on demand |
| Color Options | Multiple choices available |
| Material Thickness | Varies with model and demand |
| Tensile Strength | Depends on material and manufacturing process |
| Production Method | Plastic Extrusion |
| Surface Treatment | Customizable (e.g., spray paint, screen print) |
| Application | Label customization, advertising price display |
| Packaging Options | Customizable (e.g., individual or bulk packaging) |
| Operating Temperature Range | Depends on material and design |
Applications
The Data Strip LA21005 is not just another label holder. It serves a plethora of purposes:
Retail Spaces: Efficiently displays price details and other essential product information.
Warehouses: For organized categorization and swift inventory management.
Office Settings: Labeling cabinets, drawers, and shelves for better organization.
Event Spaces: For effective management of name badges and event details.
Harness the versatility of the Data Strip LA21005 for all your display and labeling needs. Trust in La-Plastic to deliver excellence, every time.