Data Strip LA21008 50mm PVC
Introducing the latest from La-Plastic, the Data Strip LA21008 made from high-quality PVC. It's designed to cater to your labeling and advertising needs. Whether you're looking to display price information or craft a unique label, this product stands out in terms of versatility and durability.
Key Features
Versatile Use: Designed primarily for labeling customization and advertising price information.
Material Excellence: Made of PVC, it guarantees durability and resilience.
Adaptable Length: Provided in various lengths based on the specific requirements.
Vibrant Selection: Available in an array of colors to complement different design schemes.
Customizable Surface Finish: You can choose from options like spray painting, heat transfer printing, or silk-screen printing to tailor the data strip to your preferences.
General Information
| Specifications/Parameters | Detailed Description |
| --- | --- |
| Product Name | Data Strip |
| Model Name | LA21008 |
| Material | PVC |
| Label Height | 50mm |
| Length | Provided based on demand |
| Color Options | Multiple choices available |
| Material Thickness | Varies depending on model and requirement |
| Tensile Strength | Subject to material and manufacturing process |
| Production Method | Plastic extrusion |
| Surface Treatment | Customizable (e.g., spray paint, heat transfer, silk-screen printing) |
| Purpose | Label customization and advertising price information display |
| Packaging | As per demand (e.g., individual or bulk packaging) |
| Operating Temperature Range | Depends on material and design |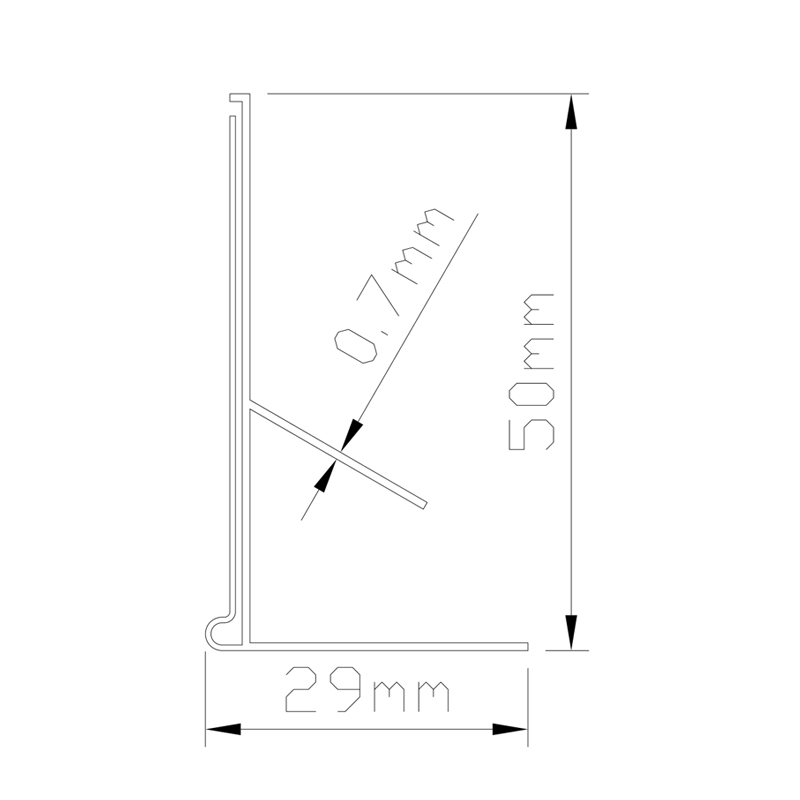 Specifications
The Data Strip LA21008 promises not only versatility but also adaptability:
Material: The choice of PVC ensures that the strip is both lightweight and durable.
Length & Color: Whatever the requirement, whether in terms of length or color, this model offers multiple options to ensure the perfect fit for any setting.
Surface Treatment: Enhance its appearance and texture through various treatments like spray painting or silk-screen printing to make your labels stand out even more.
Applications
The Data Strip LA21008 is the go-to solution for:
Retailers looking to clearly and attractively display price information.
Businesses aiming to create custom labels for product differentiation.
Advertisers in need of a durable and customizable medium for their campaigns.
Event organizers wanting to showcase schedules, names, or any other vital information in an easily visible format.
In a world where presentation matters, La-Plastic's Data Strip LA21008 ensures that your message is not just seen, but remembered. Choose quality and adaptability. Choose La-Plastic.