Data strip LA21017 70mm PVC
The Data Strip LA21017, made of durable PVC, offers a 70mm label height, customizable length, and multiple color options. Ideal for label customization and advertising price information display, it provides flexibility in design, thickness, and surface treatment to meet varied needs.
Key Features
Material Superiority: Fabricated from premium PVC, the Data Strip guarantees robustness and longevity.
Versatility in Design: The product boasts a label height of 70mm and offers flexibility in length based on client requirements.
Color Customization: La-Plastic recognizes the importance of brand aesthetics. Therefore, this Data Strip provides a plethora of color choices to resonate with your brand's theme.
Variable Thickness: Depending on the product model and specific client requirements, material thickness can be adjusted.
Diverse Production Technique: The product undergoes a plastic extrusion method, ensuring uniformity and precision.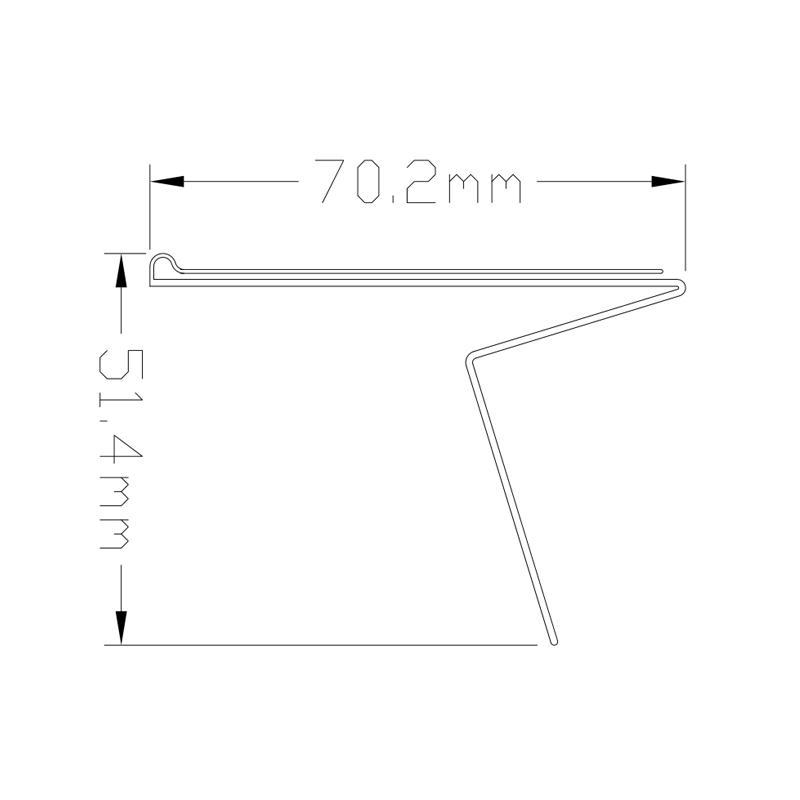 General Information
| Specification/Parameter | Detailed Description |
| --- | --- |
| Product Name | Data Strip |
| Model Name | LA21017 |
| Material | PVC |
| Label Height | 70mm |
| Length | Customizable based on requirements |
| Color Options | Multiple choices available |
| Material Thickness | Varies as per model & demand |
| Tensile Strength | Varies with material & production |
| Production Method | Plastic Extrusion |
| Surface Treatment | Customizable (e.g., spray painting, heat transfer) |
| Usage | Label customization, advertising price information display |
| Packaging | Customizable (e.g., individual or bulk packaging) |
| Operational Temperature Range | Varies based on material and design |
---
Applications
Label Customization: The Data Strip is ideal for businesses wanting to display customized labels for their products or services.
Advertising Price Information Display: Retail outlets, supermarkets, and stores can utilize this product to display price tags in a clear, efficient, and aesthetically pleasing manner.
Upgrade your labeling system with La-Plastic's Data Strip LA21017 and embrace both function and form in your establishment.