PTE Insert tray LA31008 8*4*2cm PS/ABS/PVC
The PTE Insert Tray LA31008 is a versatile, customizable tray ideal for label and price information display. With dimensions of 8*4*2cm and available in materials like PS, ABS, and PVC, this insert tray offers a wide range of color and surface treatment options. It's perfect for retail stores, exhibitions, and advertising agencies.
Key Features
Material Flexibility: Choose from a range of materials, including PET, PS, ABS, and PVC, to match your specific needs.
Size Customization: The standard size is8*4*2cm, but we accept customizations to fit your exact specifications.
Color Options: Select from a wide array of colors to make your tray eye-catching or to match your brand identity.
Variable Material Thickness: Tailor the material thickness according to your product model and specific requirements.
Tensile Strength Variability: The tensile strength can differ based on the choice of material and manufacturing process.
Surface Treatment: Opt for your preferred surface treatments like spray painting, heat transfer printing, or silk-screen printing.
Versatile Usage: Ideal for label customization and advertising price information.
Packaging: Choose between individual packaging or bulk packaging to best suit your distribution needs.
General Information
Brand: La-Plastic
Model Name: LA31005
Production Method: Vacuum Forming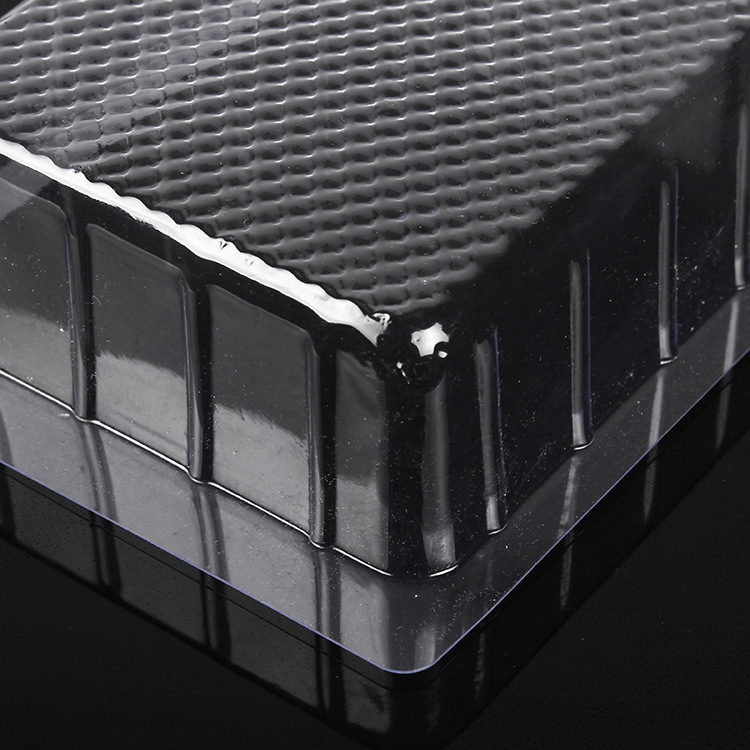 Specifications
| Feature | Description |
| --- | --- |
| Product Name | PTE Insert Tray |
| Model Name | LA31008 |
| Material | PET/PS/ABS/PVC |
| Size | 8*4*2cm (Customization Accepted) |
| Length | Customizable Based on Requirements |
| Color Options | Multiple |
| Material Thickness | Variable Based on Requirements |
| Tensile Strength | Variable Based on Material and Process |
| Manufacturing Process | Vacuum Forming |
| Surface Treatment | Customizable (e.g., Spray Painting, Heat Transfer Printing, Silk-Screen Printing) |
| Usage | Label Customization, Advertising Price Information Display |
| Packaging Options | Customizable (e.g., Individual Packaging, Bulk Packaging) |
| Operating Temperature Range | Variable Based on Material and Design |
Applications
Retail Stores: Perfectly displays price tags and product labels.
Exhibitions and Trade Shows: Showcases information effortlessly, attracting more visitors.
Advertising Agencies: Adds a professional touch to your price or product campaigns.
Offices: Can be used to display essential information, reminders, or guidelines.