PET Insert tray LA31003 8*4*3cm PS/ABS/PVC
The PET Insert tray, model LA31003, measures 8*4*3cm and is crafted from a durable combination of PS, ABS, and PVC materials. Designed for versatility, it's ideal for presenting labels or advertising details, combining both functionality and aesthetic appeal.
Key Features
Adaptable Size: The tray offers a standard size of 8*4*3cm. Yet, customization remains a paramount feature, ensuring suitability for diverse requirements.
Material Excellence: A composite blend of PET, PS, ABS, and PVC grants the tray a robust and flexible structure, apt for varied applications.
Multiple Color Choices: Catering to aesthetic preferences, this tray is available in a plethora of shades, allowing brands to align the tray with their design philosophy.
Production Technique: Utilizing vacuum molding techniques, we guarantee a consistent, high-quality output.
Surface Treatments: Depending on specific needs, surfaces can be further enhanced via spray painting, heat transfer printing, silk screen printing, and more.
General Information
Brand: La-Plastic
Model: LA310013
Material Thickness: Varies based on the model and specific requirements.
Tensile Strength: Alters depending on material composition and manufacturing method.
Packaging Options: Whether single or bulk packaging, we offer tailored solutions.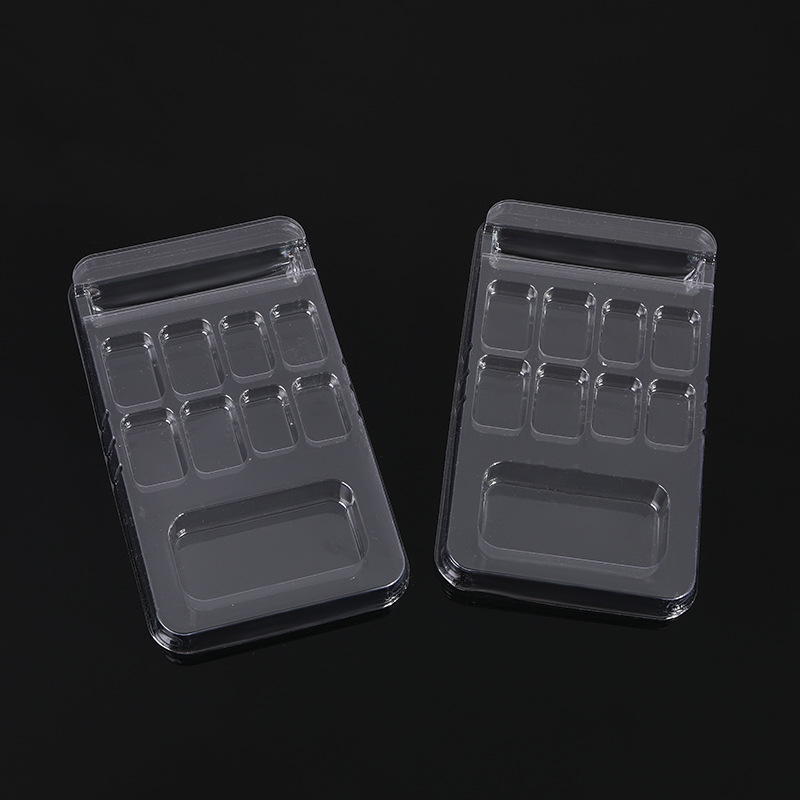 Specifications
| Specification | Details |
| --- | --- |
| Product Name | PET Insert tray |
| Model Name | LA310013 |
| Material | PET/PS/ABS/PVC |
| Dimensions | 8*4*3cm (Customization Accepted) |
| Length | Provided based on specific demands |
| Color Options | Multiple shades available |
| Surface Treatment | Customizable (e.g., spray paint, heat transfer, etc.) |
| Purpose | Label customization, advertising price information display |
| Packaging | Customized (e.g., individual or bulk packaging) |
| Operational Temperature Range | Varies based on material and design |
Applications
Label Customization: Ideal for brands aiming to achieve a tailored appearance on their products.
Advertising: Efficiently displays price tags or promotional details, ensuring customers remain informed.
Retail Display: Suitable for in-store displays, drawing attention to specific product information.
Incorporate the PET Insert tray into your business strategy, ensuring high-quality presentation and versatility in application. Trust in La-Plastic's commitment to excellence.