PET Insert tray LA31006 11*6*2.5cm PS/ABS/PVC
The PET Insert Tray LA31006 measures 1162.5cm and is made from durable materials like PS, ABS, and PVC. Ideal for displaying labels, advertisements, or pricing information, it offers customization in size, color, and surface treatment.
Main Features
Versatile Material Options: Crafted from high-quality materials including PET, PS, ABS, and PVC.
Customizable Dimensions: The standard size of 1162.5 cm can be customized according to your needs.
Variety of Colors: A range of colors is available to match your branding or aesthetic requirements.
Variable Material Thickness: Customizable material thickness depending on the model and specific needs.
High Tensile Strength: Ensures durability and longevity, while the strength varies based on material and manufacturing process.
Vacuum Forming Production: A reliable method for producing high-quality trays.
Surface Treatment Options: Various choices available like spray painting, thermal transfer, screen printing, etc.
General Information
Brand: La-Plastic
Model Name: LA31006
Production Method: Vacuum Forming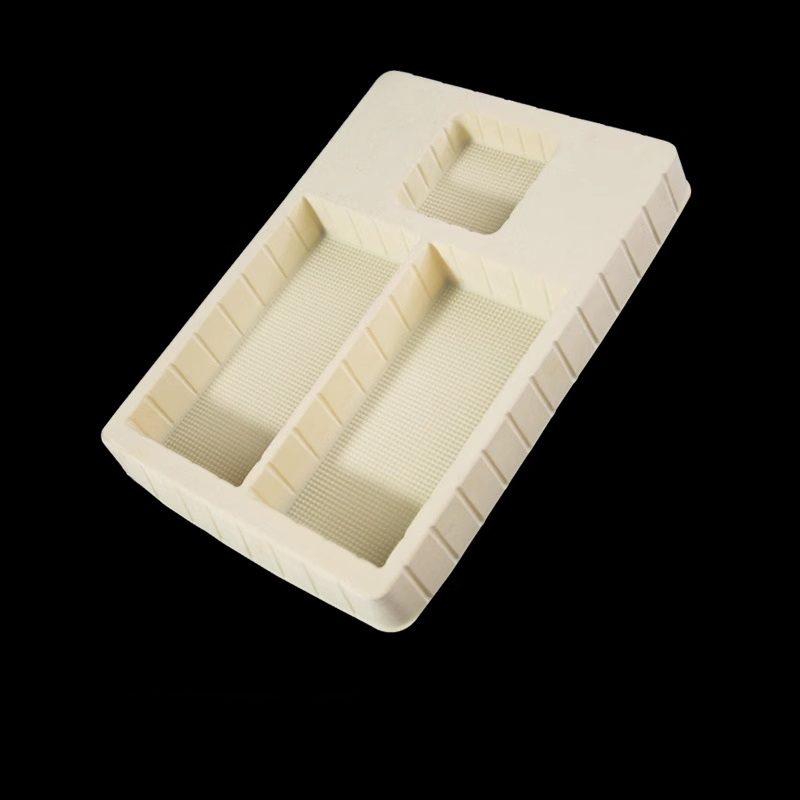 Specifications
| Specification | Detailed Description |
| --- | --- |
| Product Name | PET Insert Tray |
| Model Name | LA31006 |
| Material | PET/PS/ABS/PVC |
| Dimensions | 1162.5cm (Customization Accepted) |
| Length | Customizable based on requirement |
| Color | Multiple options |
| Material Thickness | Varies based on product model and requirement |
| Tensile Strength | Variable according to material and production |
| Production Method | Vacuum Forming |
| Surface Treatment | Customizable (e.g., spray paint, thermal transfer, screen printing) |
| Packaging Method | Customizable (e.g., individual, bulk, etc.) |
| Operating Temp. Range | Variable depending on material and design |
Applications
Label Customization: Custom labels for easy identification or branding.
Advertising: Use the tray as a billboard for promotional or pricing information.
Retail Environments: Perfect for displaying product information in stores.
Inventory Management: Streamline inventory processes with clear and easily changeable information.