ABS Insert tray LA31005 17*6*4cm PET/PS/PVC
The ABS Insert Tray LA31005 is a versatile and customizable display solution, ideal for labeling and advertising price information. Made from a mix of PET, PS, ABS, and PVC, it comes in a standard size of 17*6*4cm. Various color options and surface treatments are available to match your specific needs.
Main Features
Material Versatility: Crafted with a range of materials including PET, PS, ABS, and PVC.
Customizable Dimensions: Offers size adjustments as per your needs. Standard size is 17*6*4cm.
Color Options: Available in multiple colors to match your branding or display requirements.
Adaptable Material Thickness and Tensile Strength: Variable according to the product model and individual needs.
Advanced Manufacturing: Utilizes vacuum forming technology for efficient and precise production.
Surface Treatment: Options for custom surface treatments like spray painting, heat transfer printing, and silk-screen printing.
General Information
Brand: La-Plastic
Model Name: LA31005
Production Method: Vacuum Forming
Applications: Customized labeling, advertising price information displays.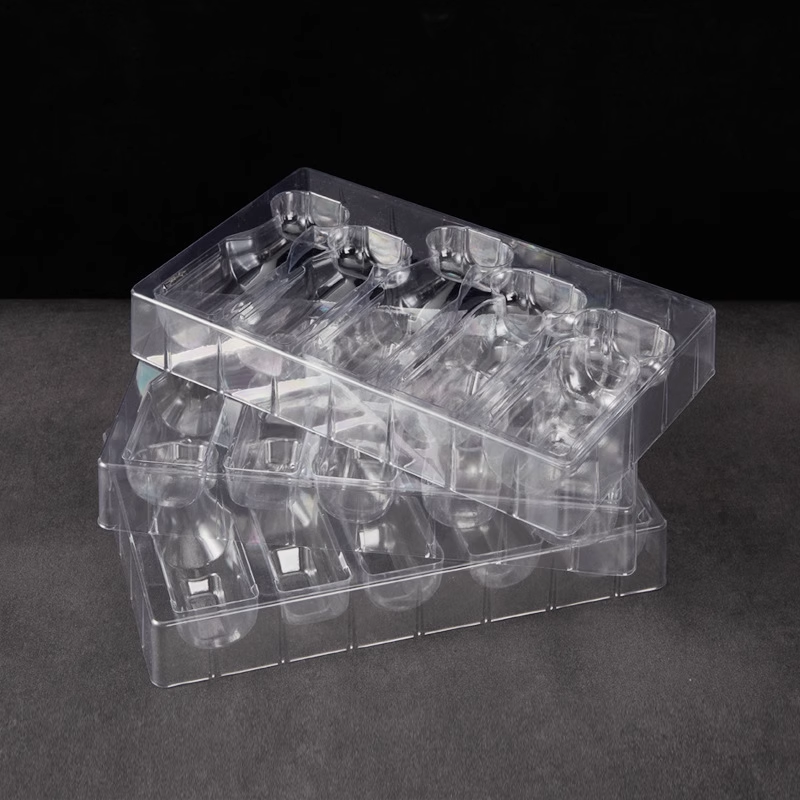 Specifications
| Specification/Parameter | Detailed Description |
| --- | --- |
| Product Name | ABS Insert tray |
| Model Name | LA31005 |
| Material | PET/PS/ABS/PVC |
| Size | 17*6*4cm (Customization Accepted) |
| Length | Customizable upon request |
| Color | Multiple choices |
| Material Thickness | Variable |
| Tensile Strength | Variable |
| Surface Treatment | Customizable (e.g., Spray Paint, Heat Transfer Printing, Silk-Screen Printing) |
| Packaging Method | Customizable (e.g., Individual Packaging, Bulk Packaging) |
| Operating Temperature Range | Variable based on material and design |
Applications
Retail Displays: Ideal for showcasing price tags or product information in retail stores to facilitate a hassle-free shopping experience for customers.
Inventory Labeling: Useful in warehouses or storage areas for labeling inventory items, ensuring smooth operations and easy retrievals.
Event Ticketing: Suitable for displaying tickets or badges at events, providing a clear and organized way to manage attendee access.
Office Organization: Can be used in office settings to label storage compartments, helping staff to locate and manage resources efficiently.