Plastic Sign Holder LA21026 62mm PVC
Introducing the La-Plastic premium Plastic Sign Holder, model LA21026, crafted meticulously using top-grade PVC materials. Designed to offer both functionality and aesthetics, this sign holder is a perfect solution for your custom labeling and advertising needs.
Key Features
Customizable Length: Adaptability is at the forefront of design. The length of the sign holder can be customized as per specific requirements, making it versatile for various applications.
Variety in Color Choices: The LA21026 offers an array of color options, providing the flexibility to match any décor or theme.
Surface Customization: Based on your needs, you can choose from a range of surface treatments, including spray painting, heat transfer printing, and screen printing.
Durable Material: Manufactured with PVC, this sign holder not only offers durability but also ensures robustness.
Adaptable Thickness and Tensile Strength: The material thickness and tensile strength can vary, ensuring the sign holder can withstand different conditions based on the model and specific requirements.
Plastic Extrusion Manufacturing: The modern method of plastic extrusion has been employed to create a seamless and smooth product.
Versatile Packaging Options: From individual to bulk packaging, options are available to suit different logistical needs.
General Information
Brand: La-Plastic
Model: LA21026
Material: PVC
Purpose: Customized labeling, advertising price information display.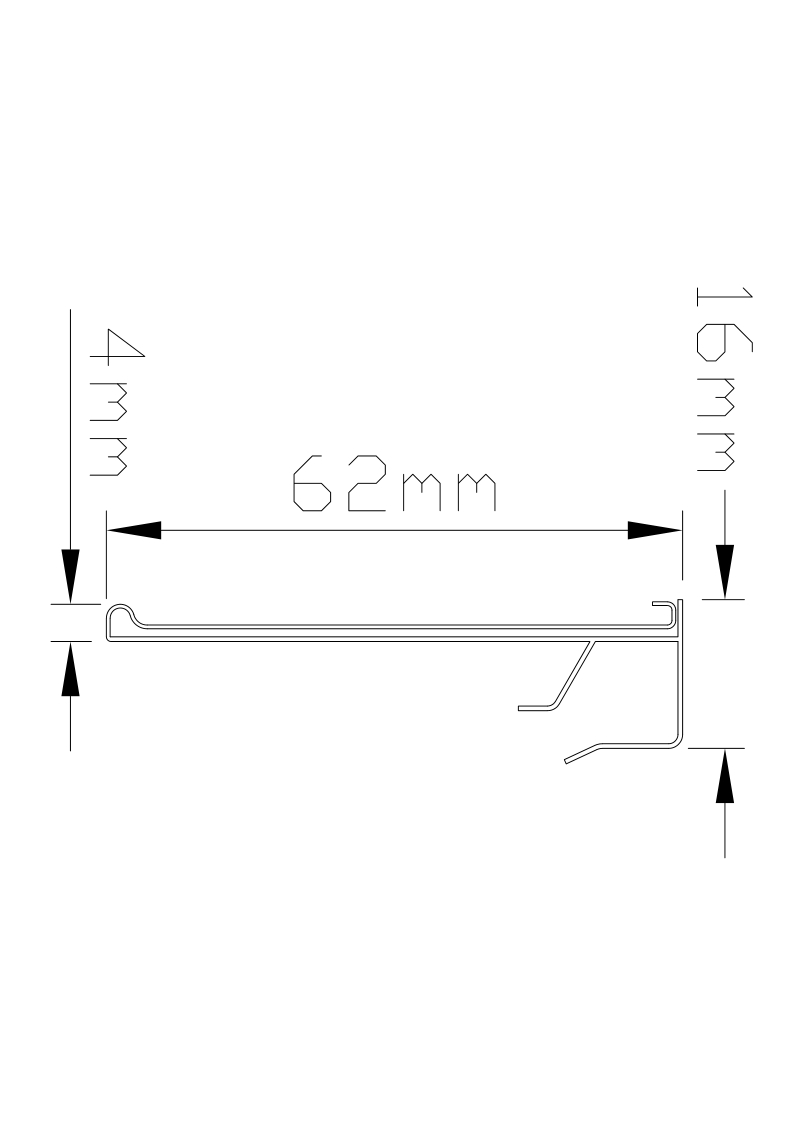 Specifications
| Specification | Description |
| --- | --- |
| Product Name | Plastic Sign Holder |
| Model Name | LA21026 |
| Material | PVC |
| Label Height | 62mm |
| Length | Customizable based on requirements |
| Color Options | Multiple choices available |
| Material Thickness | Variable depending on the model and requirements |
| Tensile Strength | Varies based on material and manufacturing |
| Manufacturing Method | Plastic Extrusion |
| Surface Treatment | Customizable (e.g., Spray paint, Heat transfer) |
| Packaging | Customizable (e.g., Individual, Bulk) |
| Operational Temperature Range | Variable depending on material and design |
Applications
Perfect for displaying:

Product prices in retail stores.
Special promotions or sales.
Information labels in trade shows or exhibitions.
Branding or advertisements in corporate setups.
Customized labels in personalized setups or events.
Opt for the LA21026 Plastic Sign Holder and elevate the display of your key information with class and precision.