Data strip LA21019 40mm PVC
The Data Strip LA21019 40mm PVC is a versatile labeling solution made from durable PVC material. With a 40mm label height and customizable length, it offers multiple color and surface treatment options. Ideal for displaying price tags or product information in retail stores, grocery stores, and libraries.
Main Features
Material: Made of PVC, offering durability and flexibility.
Dimensions: Features a 40mm label height, with customizable lengths to fit your specific needs.
Color Variety: Comes in multiple color options to match your store's design or product arrangement.
Customizable Surface Treatment: Options include spray painting, heat transfer, and silk-screen printing, among others.
Versatile Applications: Ideal for label customization and display of advertising or pricing information.
General Information
Manufacturer: La-Plastic
Professional and Neat: Enhance the professional and organized appearance of your store shelves.
Versatile and Reliable: Offers multiple functionalities and a dependable solution.
High-Quality Durability: Backed by the quality and durability reputation of the La-Plastic brand.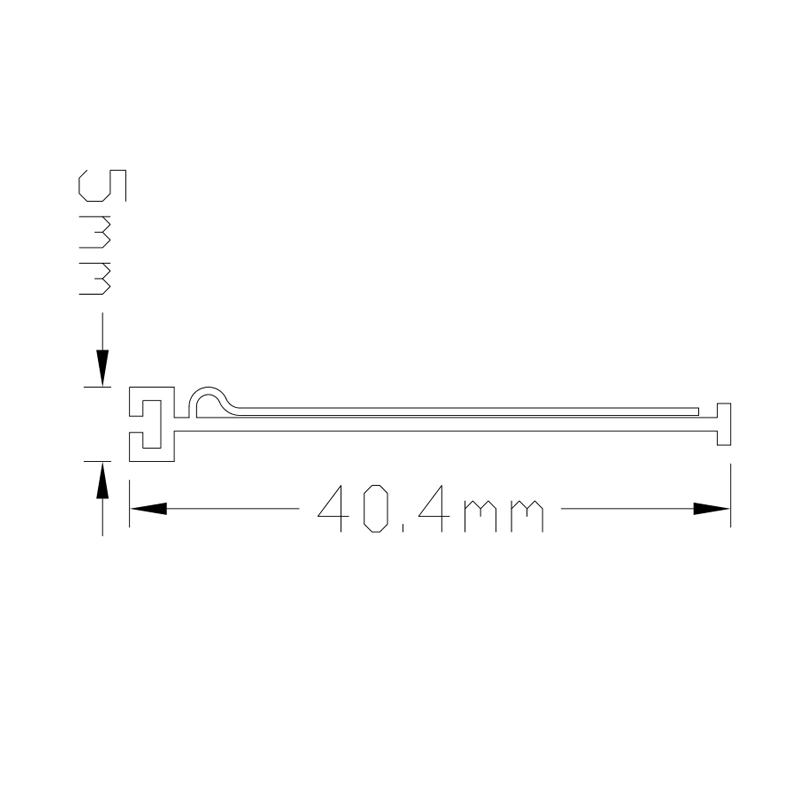 Specifications
| Specification | Description |
| --- | --- |
| Product Name | Data Strip |
| Model Name | LA21019 |
| Material | PVC |
| Label Height | 40mm |
| Length | Customizable |
| Color Options | Multiple |
| Material Thickness | Customizable based on model and requirements |
| Tensile Strength | Variable depending on material and production process |
| Production Method | Plastic extrusion |
| Surface Treatment | Customizable (e.g., spray paint, heat transfer, silk-screen printing) |
| Packaging | Customizable (e.g., individual, bulk) |
| Operating Temperature Range | Variable depending on material and design |
Applications
The Data Strip LA21019 serves multiple purposes and is ideal for a variety of settings:
Retail Stores: Easily display price tags or product information next to your items.
Grocery Stores: Streamline customer experience by making it easy for shoppers to find pricing or product details.
Libraries: Use these strips to label book genres or sections, helping visitors navigate through the library.
Warehouses: Label storage bins or shelves for easy identification and organization.
Exhibitions: Provide easy-to-read information about art pieces or products.