Data strip LA21016 36mm PVC
The LA21016 36mm PVC data strip offers organized and efficient data display. It simplifies information presentation, enhancing visibility and accessibility. Its 36mm width accommodates various data types, streamlining communication.
Main Features
Versatility in Length and Color: Tailor the length of your Data Strip to meet your specific needs. Multiple color options are available to match your aesthetic requirements.
Custom Material Thickness and Tensile Strength: Depending on your needs, you can choose different material thicknesses and tensile strengths, providing added durability.
Variety in Surface Treatments: From spray painting to heat transfer to silk screen printing, we provide numerous surface treatments to align with your branding strategy.
Adaptable Operating Temperature: Thanks to the high-quality PVC material, the Data Strip operates effectively within a wide range of temperatures.
General Information
Manufacturer: La-Plastic
Availability: In stock for standard colors and lengths, with a lead time for custom orders
Warranty: Varies by contract, typically one year for manufacturing defects
Delivery: Ships globally, shipping charges apply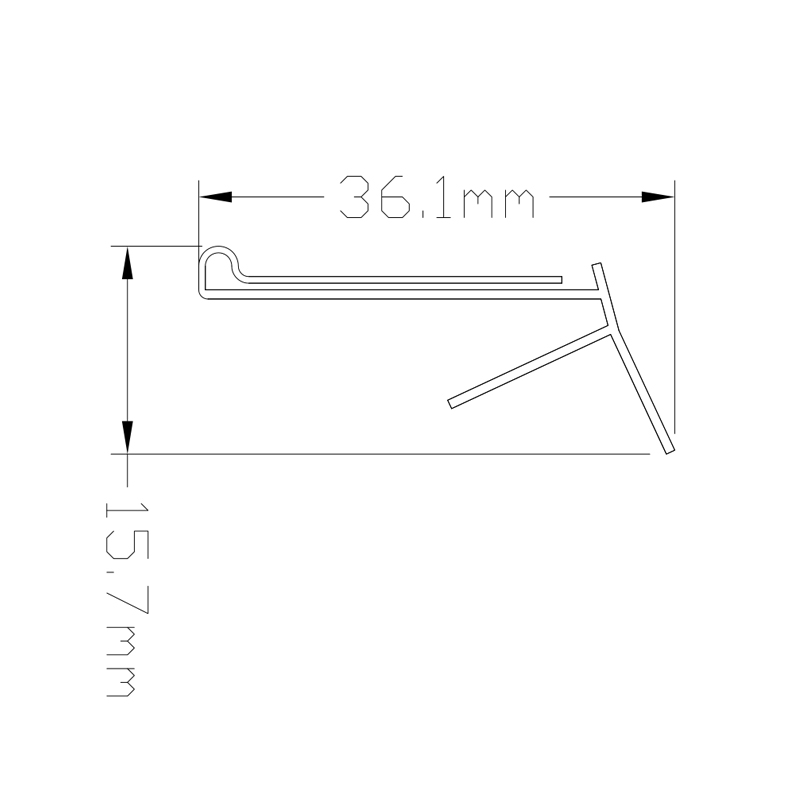 General Information and Specifications
To provide a clearer picture, here is a table detailing the specifications of the Data Strip LA21016.
| Specification | Details |
| --- | --- |
| Product Name | Data Strip |
| Model Name | LA21016 |
| Material | PVC |
| Label Height | 36mm |
| Length | Customizable |
| Color Options | Multiple |
| Material Thickness | Customizable |
| Tensile Strength | Customizable |
| Production Method | Plastic Extrusion |
| Surface Treatment | Customizable (Spray, Heat Transfer etc.) |
| Packaging | Customizable (Individual or Bulk) |
| Operating Temperature | Customizable |
Applications
Retail Spaces: Perfect for labeling shelves, promoting special offers, and displaying pricing information.
Trade Shows: Ideal for custom signage and brand promotion.
Offices: Excellent for organizing workspaces or displaying important notices.
Warehouses: Helps in the efficient labeling of products and sections for smooth operations.