Plastic Sign Holder LA21021 43.2mm PVC
The Plastic Sign Holder LA21021 is a top-tier product from La-Plastic, expertly designed for those seeking a reliable solution for label customization and the display of advertising price information. Built with top-quality PVC, this sign holder stands out due to its adaptability, allowing for various specifications based on user demands. Whether it's the need for varying lengths or the choice of material thickness, La-Plastic has ensured that this product meets the varying demands of its diverse clientele.
Main Features
Material Excellence: Made of high-quality PVC ensuring durability and longevity.
Customizable Dimensions: Offered in a range of lengths based on individual requirements.
Color Variations: Customers can choose from a multitude of color options.
Production Technique: Manufactured using the plastic extrusion process, ensuring uniformity and consistency.
Surface Customization: Depending on your requirements, the sign holder can undergo various surface treatments, including spray painting, heat transfer, and silk-screen printing.
Diverse Application: Perfect for tailored label solutions and displaying advertising price details.
General Information
Brand: La-Plastic
Model: LA21021
Material: PVC
Label Height: 43.2mm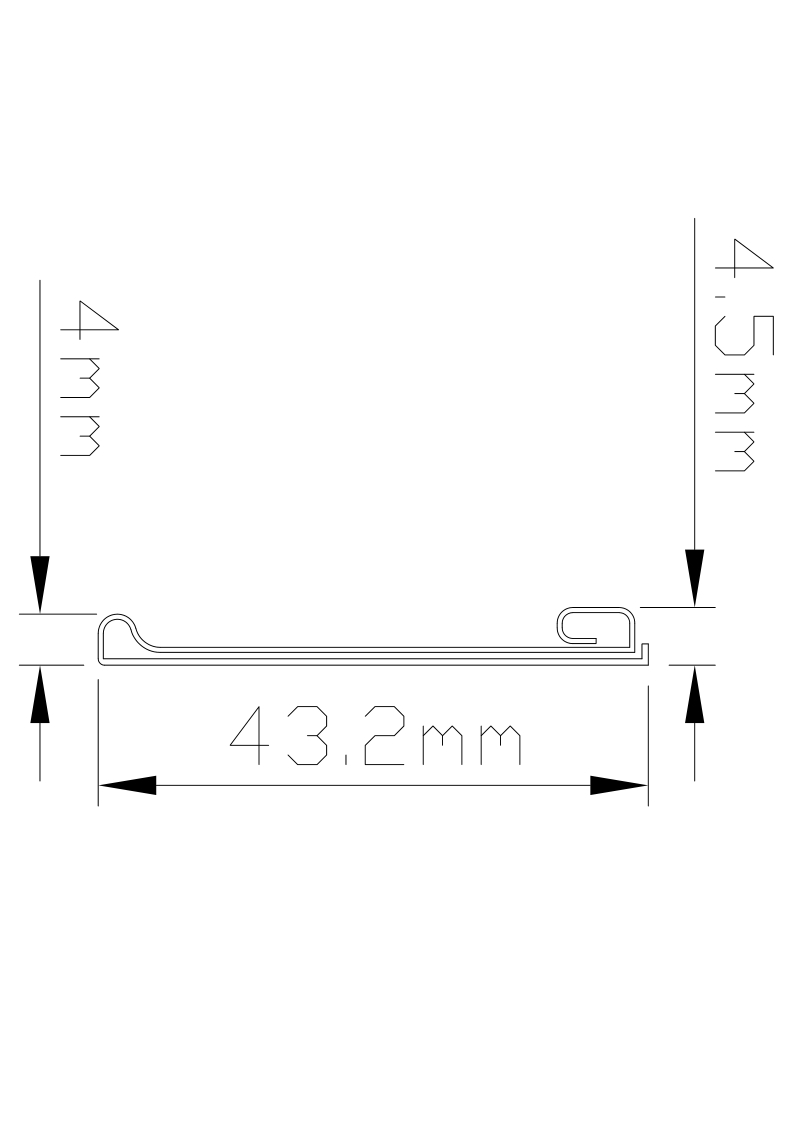 Specifications
| Specification | Description |
| --- | --- |
| Product Name | Plastic Sign Holder |
| Model Name | LA21021 |
| Material | PVC |
| Label Height | 43.2mm |
| Length | Offered in various lengths based on requirements |
| Color Options | Multiple choices available |
| Material Thickness | Varies as per product model and requirements |
| Tensile Strength | Varies based on material and manufacturing process |
| Production Method | Plastic extrusion |
| Surface Treatment | Customizable (e.g., spray painting, heat transfer, silk-screen printing) |
| Purpose | Label customization, advertising price info display |
| Packaging Options | Customizable (e.g., individual or bulk packaging) |
| Operating Temperature Range | Varies based on material and design |
Applications
The Plastic Sign Holder LA21021 by La-Plastic is mainly suited for:
Business Establishments: For displaying prices, offers, or product information.
Retail Stores: Aiding in shelf labeling, providing clear price and product details.
Exhibitions & Trade Fairs: Efficiently display company information or product details.
Event Management: Useful for event direction, booth details, and other informational needs.
With the Plastic Sign Holder LA21021, La-Plastic ensures that your display needs are met with style, durability, and adaptability. Choose La-Plastic for a display solution that truly stands out!