Data Strip LA21001 56mm PVC
Introducing the LA21001 by La-Plastic! A versatile, customizable PVC label tailored to meet your diverse needs. With the capacity to alter lengths and material thickness based on requirements, this product offers flexibility that is hard to match. The blend of its design and high-grade PVC material ensures it stands out not only in functionality but also in aesthetics.
Main Features
Adaptable Lengths: Tailored to fit your needs, the length of LA21001 can be adjusted based on individual requirements.
Color Variety: Offering a range of color choices to suit your design aspirations.
Custom Surface Treatments: Depending on your requirements, select from options like spray painting, heat transfer, silk screen printing, and more.
Diverse Packaging Options: Whether you need individual packaging or bulk packs, La-Plastic caters to all your packaging demands.
Durable Material: Crafted from top-grade PVC, ensuring longevity and resilience.
General Information
Brand: La-Plastic
Model: LA21001
Production Method: Plastic extrusion, ensuring uniformity and consistent quality.
Purpose: Ideal for custom labels, showcasing advertising, and price information.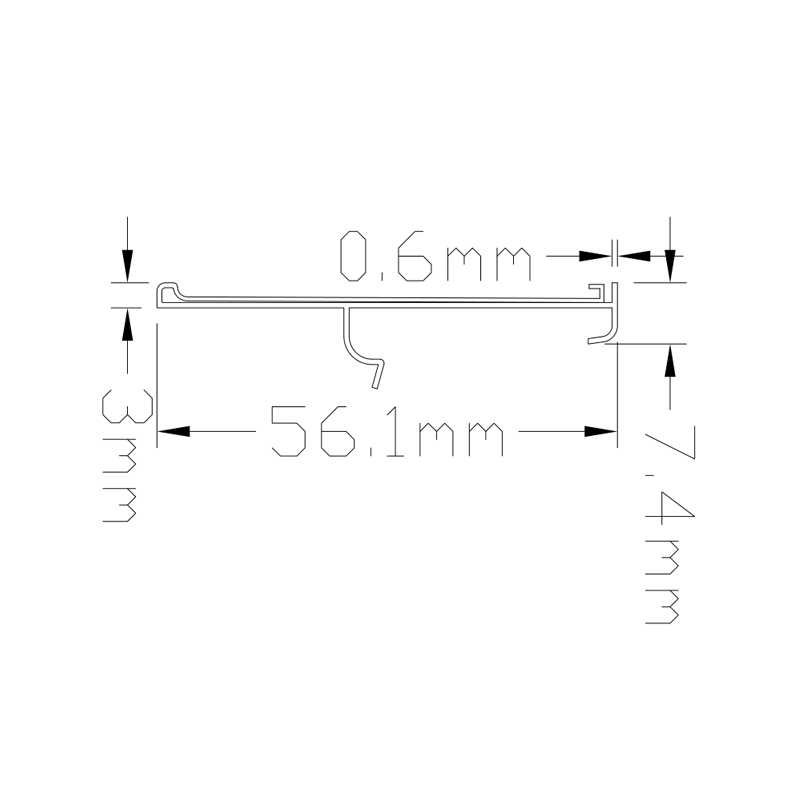 Specifications
| Specification/Parameter | Details |
| --- | --- |
| Product Name | Data Strip |
| Model Name | LA21001 |
| Material | PVC |
| Label Height | 56mm |
| Length | Customizable based on demand |
| Color Options | Multiple color choices available |
| Material Thickness | Varies depending on product model and demand |
| Tensile Strength | Variable, depending on material and production |
| Surface Treatment | Customizable (e.g., spray paint, heat transfer, silk screen printing) |
| Usage | Custom labels, advertising, price information |
| Packaging | Customizable (e.g., individual, bulk packaging) |
| Operating Temperature Range | Variable based on material and design |
Applications
The Data Strip LA21001 PVC label from La-Plastic is primarily crafted for:
Custom label design: Create labels tailored to your brand's voice and aesthetics.
Advertising: Showcase your product's USPs or promotions effectively.
Price Information Display: A sleek, durable platform to highlight price details in retail or other setups.
Ensure your brand stands out and conveys its message effectively with the LA21001 by La-Plastic! Whether it's for branding, pricing, or promotions, this product promises precision and impact. Choose La-Plastic for a reliable, top-tier labeling solution.