PETG Display LA51001 18*8*5.5cm PC/Acrylic /PS/ABS
The PETG Display LA51001, measuring 18*8*5.5cm and crafted from PC, Acrylic, PS, and ABS materials, offers versatile customization options. It's ideal for showcasing products, enhancing branding, and displaying price information in various industries.
Key Features:
Material Mastery: Crafted from a selection of premium materials including PC, Acrylic, PETG, PS, and ABS, the PETG Display LA51001 boasts durability, clarity, and versatility.
Tailored Dimensions: With a standard size of 1885.5cm, this display is readily adaptable to your specific requirements. Customization options are available upon request, allowing you to optimize the dimensions according to your vision.
Color Spectrum: Choose from a wide array of colors to ensure your display seamlessly integrates with your brand's aesthetics or product theme.
Material Thickness: The thickness of the display material can be adjusted to suit your product's weight and presentation requirements.
Robust Tensile Strength: The PETG Display LA51001 offers varying levels of tensile strength, depending on the chosen material and manufacturing process, ensuring your display remains sturdy and reliable.
Fabrication Excellence: Created through meticulous fabrication processes, this display ensures precision and consistency in every unit.
Surface Enhancement: Customize the display's surface treatment to meet your specific needs, whether it's painting, heat transfer printing, or silk-screen printing.
General Information:
Brand: La-Plastic
Application: Ideal for tailored labeling and advertising price information displays.
Packaging: Options are available to meet your packaging preferences, including individual or bulk packaging.
Temperature Range: The PETG Display LA51001 can withstand a range of operating temperatures, ensuring suitability for various environments and conditions.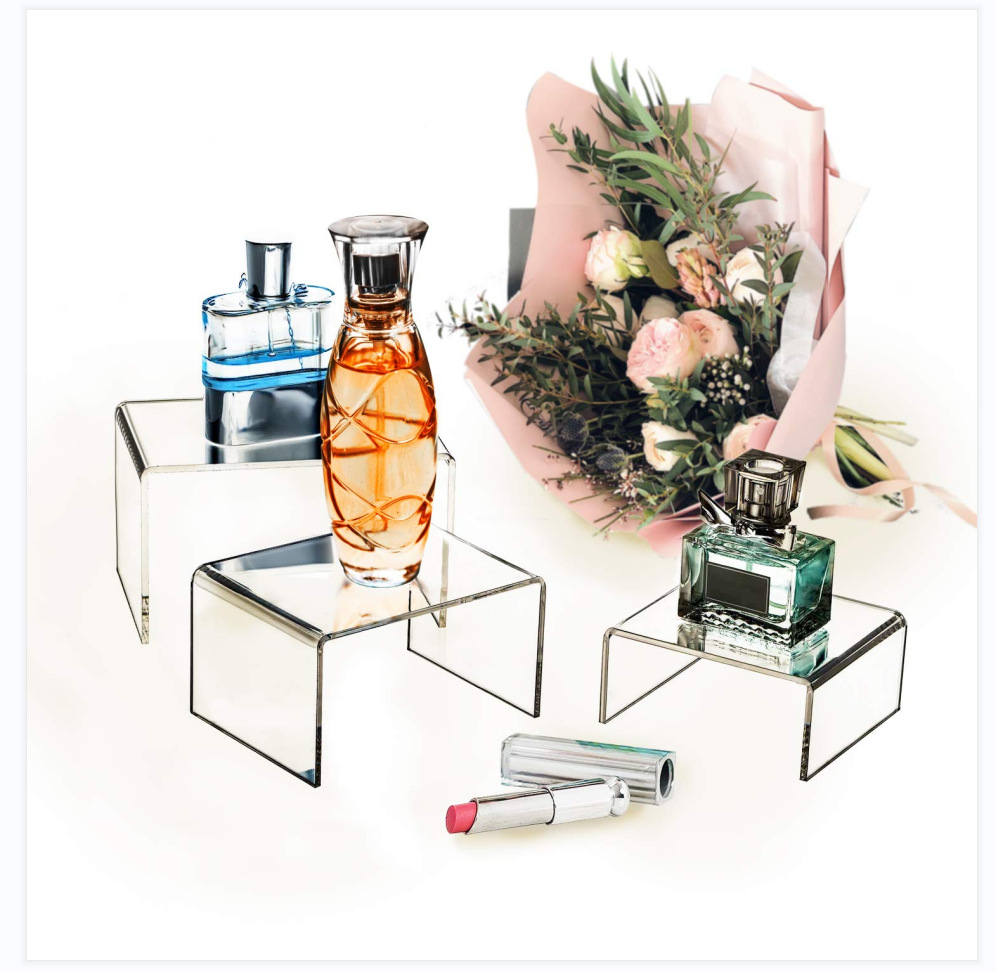 Specifications:
| Parameter | Description |
| --- | --- |
| Product Name | PETG Display LA51001 |
| Model Number | LA51001 |
| Materials | PC/Acrylic/PETG/PS/ABS |
| Size |  18*8*5.5cm (Customization Accepted) |
| Length | Customizable as per requirements |
| Color Options | Multiple choices available |
| Material Thickness | Adjustable based on product model and needs |
| Tensile Strength | Variable depending on material and process |
| Production Method | Fabrication |
| Surface Treatment | Customizable to requirements (e.g., painting, heat transfer, silk-screen) |
| Application | Custom labeling, advertising price information |
| Packaging | Customized packaging options available |
| Temperature Range | Variable based on material and design |
Applications:
Retail: Enhance product presentation and pricing information clarity in retail environments.
Events and Trade Shows: Create eye-catching displays to attract potential customers.
Corporate Branding: Use customized displays to reinforce your brand identity.
Hospitality: Elevate the guest experience with sophisticated product displays.
Exhibitions: Showcase your products with elegance at exhibitions and showcases.