PET Display LA51008 15*5*5cm PC/Acrylic /PS/ABS
The PET Display LA51008, measuring 15*5*5cm, offers a versatile and durable solution for various display needs. Made from a combination of PC, Acrylic, PS, and ABS materials, it is customizable in terms of dimensions, color, and surface treatment. Ideal for label customization and advertising price information.
Key Features
Multi-material Construction: Comprised of PC/Acrylic/PETG/PS/ABS for high durability and visual appeal.
Customization Options: Available in a variety of colors and sizes, with the standard dimension being 1555cm.
Variable Material Thickness: Adjusts according to the specific model and customer requirements.
Various Surface Treatment Options: Spray painting, heat transfer printing, screen printing, etc., based on your specific needs.
Flexible Production Method: Febricated production technique for optimum quality.
General Information
Brand: La-Plastic
Customization: It is suitable for label customization, allowing businesses to tailor the display to their specific branding and product needs.
Applications: The display is versatile and can be used for a variety of applications, making it suitable for businesses in various industries.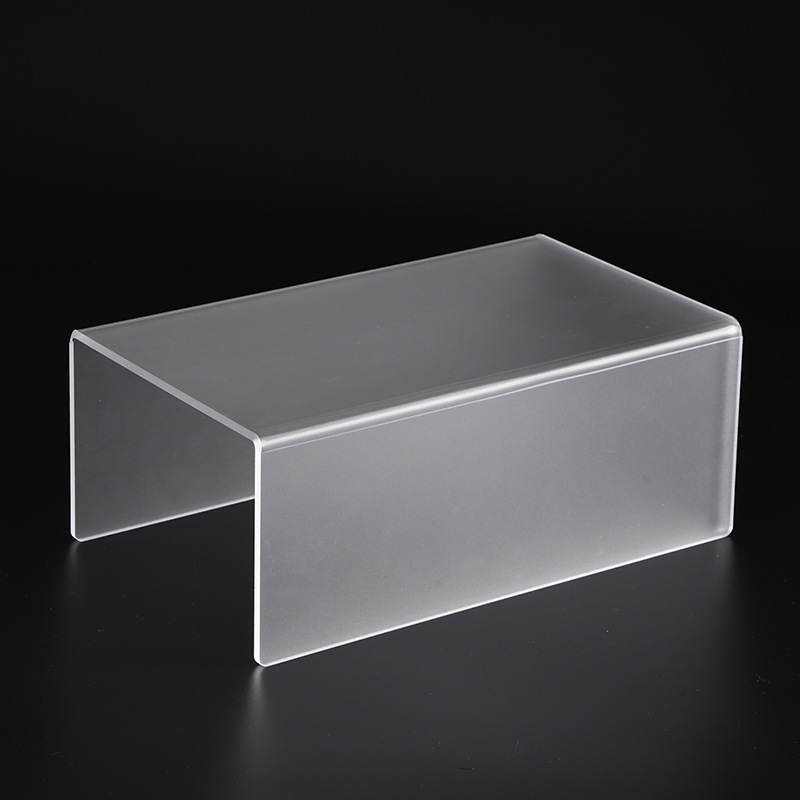 Specifications
| Specification | Detailed Description |
| --- | --- |
| Product Name | Acrylic Headphone Stand |
| Model | LA51008 |
| Material | PC/Acrylic/PETG/PS/ABS |
| Dimensions | 15*5*5cm(Customization Accepted) |
| Length | Varies based on requirements |
| Color | Multiple color options |
| Material Thickness | Varies based on model and requirements |
| Tensile Strength | Varies based on material and manufacturing |
| Production Method | Febricated |
| Surface Treatment | Customizable (e.g., spray painting, heat transfer, etc.) |
| Packaging | Customizable (e.g., individual or bulk packaging) |
| Operating Temp. | Varies based on material and design |
Applications
Label Customization: Perfect for customizing labels for different business needs.
Advertising: Efficiently display pricing and product information in retail environments.