Acrylic Display LA51003 20*5*10cm PC/PETG /PS/ABS
The Acrylic Display LA51003, with dimensions of 20*5*10cm, offers a versatile solution for showcasing labels, advertisements, and pricing information. Made from high-quality materials like PC, PETG, PS, and ABS, it allows customization in dimensions, color, and surface treatment, meeting various display needs across sectors.
Key Features
Material Diversity: Comprised of an array of high-quality materials such as PC, Acrylic, PETG, PS, and ABS.
Customizable Dimensions: With base dimensions of 20x5x10 cm, we offer customization to meet your specific needs.
Variety of Colors: Choose from an extensive range of colors to match your branding or décor.
Variable Material Thickness: Tailored to meet your product specifications and requirements.
Adaptable Production Method: Fabricated for optimum quality and durability.
Surface Treatment Options: From spray painting to heat transfer printing and silk-screen printing, we've got it covered.
Purpose-Driven Design: Ideal for customized labeling, advertising, and pricing displays.
General Information
Discover a premium way to showcase your labels, advertisements, and price information with La-Plastic's Acrylic Display LA51003. La-Plastic combines durability, customization, and aesthetics into one streamlined product that is perfect for a wide range of applications.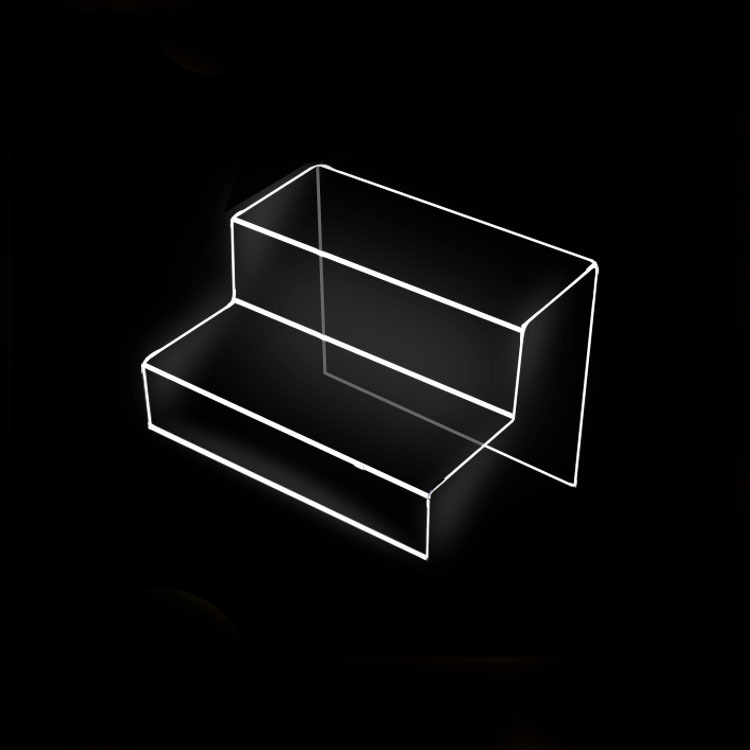 Specifications
| Specification | Description |
| --- | --- |
| Product Name | Acrylic Display |
| Model Name | LA51003 |
| Material | PC/Acrylic/PETG/PS/ABS |
| Dimensions | 20*5*10cm (Customization Accepted) |
| Length | Customizable |
| Color | Multiple Choices |
| Material Thickness | Variable |
| Tensile Strength | Variable, based on material and manufacturing |
| Production Method | Fabricated |
| Surface Treatment | Customizable (e.g., spray paint, heat transfer) |
| Purpose | Custom labeling, advertising, price information |
| Packaging Options | Customizable |
| Operating Temperature Range | Variable, based on material and design |
Applications
Retail: Use it to display price tags, product information, and special promotions.
Exhibitions and Trade Shows: Ideal for showcasing brand labels, company information, and product specs.
Restaurants and Cafes: Display menu items, pricing, and daily specials effectively.
Offices: An effective tool for presenting employee names, job titles, and departmental information.
Don't let your display needs be confined by limitations. Choose La-Plastic's Acrylic Display LA51003 for a product that caters to your requirements, built to last and impress.