ABS Sign Holder LA51004 10*4*6cm PC/Acrylic/PETG /PS
The ABS Sign Holder LA51004, measuring 10*4*6cm, offers a versatile solution for displaying labels or advertising price details. Crafted from a range of durable materials like PC, Acrylic, PETG, and PS, this holder can be customized in terms of dimensions, color, and surface treatment to meet various requirements.
Key Features
Material Diversity: Manufactured using a selection of premium materials such as PC, Acrylic, PETG, PS, and ABS to suit varying needs.
Custom Dimensions: Standard dimensions are 1046cm, but customization options are readily available.
Color Variability: A multitude of color options exist to fit the aesthetic or thematic requirements of your environment.
Surface Treatment: Personalized options like spray painting, heat transfer, and screen printing are available based on specific demands.
Tensile Strength: Offers variable tensile strength depending on the choice of material and manufacturing process.
Packaging: Both individual and bulk packaging options are available based on client requirements.
General Information
When it comes to showcasing labels or advertising price details effectively, La-Plastic offers the ABS Sign Holder LA51004, a top-of-the-line product designed for versatility and durability. Crafted with a range of high-quality materials like PC, Acrylic, PETG, PS, and ABS, this sign holder caters to different needs across multiple industries.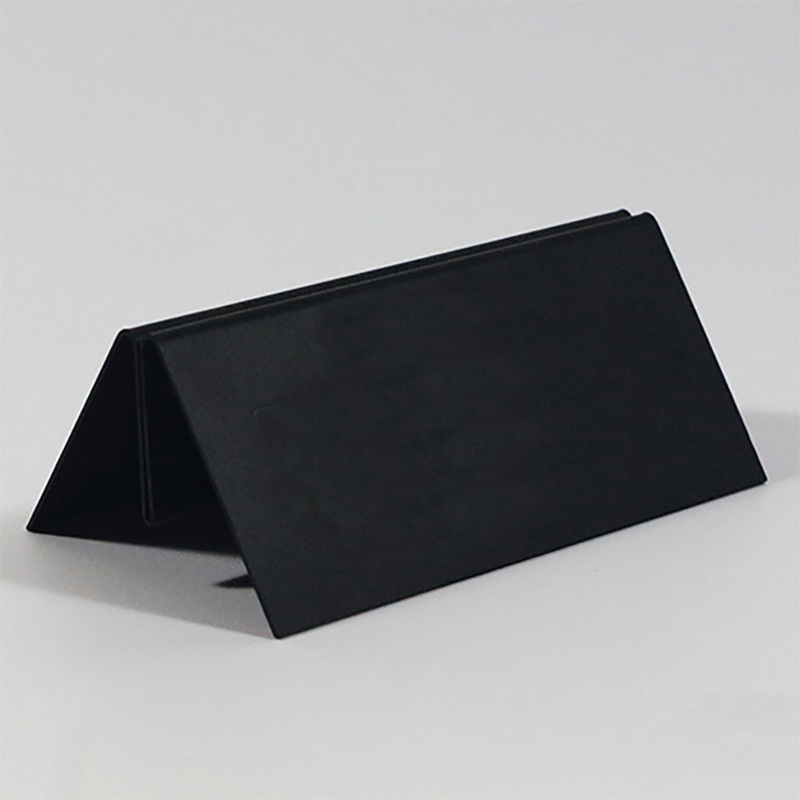 Specifications
| Feature | Detailed Description |
| --- | --- |
| Product Name | ABS Sign Holder |
| Model Name | LA51004 |
| Material | PC/Acrylic/PETG /PS/ABS |
| Dimensions | 1046cm (Customization Accepted) |
| Length | Varies upon request |
| Color Options | Multiple |
| Material Thickness | Varies by model and requirement |
| Tensile Strength | Varies by material and production |
| Production Method | Fabricated |
| Surface Treatment | Custom (e.g., Spray Paint, Heat Transfer, Screen Printing) |
| Usage | Labeling, advertising price information |
| Packaging | Custom (e.g., Individual, Bulk) |
| Operating Temperature Range | Varies by material and design |
Applications
The ABS Sign Holder LA51004 is an excellent tool for a multitude of applications:
Retail Stores: Excellent for displaying product information and pricing.
Offices: Can be used for desk signs or wayfinding.
Events and Exhibitions: Perfect for showcasing sponsor details or event info.
Restaurants: Useful for menu or promotional displays.
Public Facilities: Effective for guiding or informative signs.
When you invest in the ABS Sign Holder LA51004 by La-Plastic, you're choosing a flexible, durable, and versatile product, tailor-made for your specific needs. Don't settle for less; make your display more functional and aesthetic with this versatile sign holder.