PET Headphone Sand LA51006 10*4.5*6cm PC/Acrylic/PETG /PS/ABS
The PET Headphone Stand LA51006, sized at 10*4.5*6cm, is crafted from a blend of materials including PC, Acrylic, PETG, PS, and ABS. This compact headphone stand provides a stylish and durable solution for headphone storage, combining sleek design with robust construction.
Main Features:
Durable construction using PC, Acrylic, PETG, PS, and ABS materials.
Customizable dimensions to fit your specific needs, with a standard size of 104.56cm.
A wide range of color choices available to match your brand or personal preference.
Variable material thickness and tensile strength based on product model and requirements.
Fabricated using high-quality manufacturing processes.
Surface treatments like painting, heat transfer printing, and screen printing can be applied as per your needs.
Ideal for custom labeling and showcasing price information for advertising purposes.
Various packaging options available, including individual or bulk packaging.
Operating temperature range varies depending on the material and design.
General Information:
Brand: La-Plastic
Materials: PC/Acrylic/PETG/PS/ABS
Tensile Strength: Varies based on materials and manufacturing
Production Method: Fabrication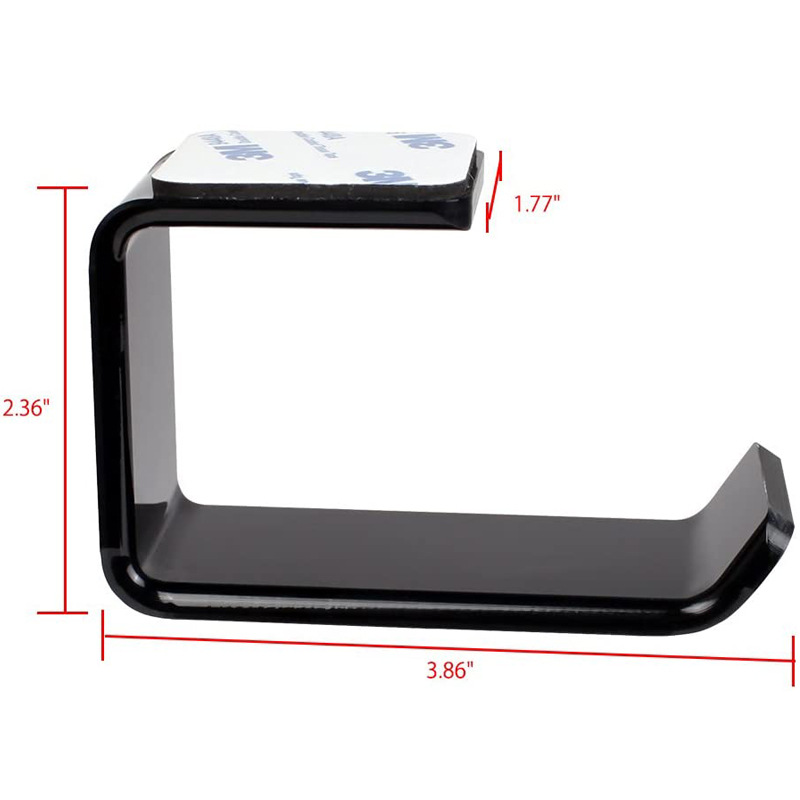 Specifications:
| Specification/Parameter | Details |
| --- | --- |
| Product Name | Acrylic Headphone Stand |
| Model Name | LA51006 |
| Materials | PC/Acrylic/PETG/PS/ABS |
| Dimensions | 104.56cm (Customization Accepted) |
| Length | Customizable based on requirements |
| Colors Available | Multiple options for color customization |
| Material Thickness | Variable depending on model and needs |
| Tensile Strength | Variable based on materials and process |
| Production Method | Fabricated |
| Surface Treatment | Customizable (e.g., painting, printing) |
| Application | Custom labeling, advertising |
| Packaging | Customized packaging options available |
| Operating Temperature Range | Variable based on materials and design |
Applications:
Custom Labeling: Whether you want to display your logo or product information, this stand offers a clean and attractive solution.
Advertising: Use this headphone stand to display price information or promotional materials in a sleek and organized manner. It's perfect for retail environments where advertising your products is essential.