Data strip LA21033 69mm PVC
The Data Strip LA21033 is a 69mm PVC strip ideal for customized labeling and displaying price information. Offering a range of lengths and color options, it provides versatility and durability for various business needs. Optional surface treatments further enhance its adaptability.
Main Features
Durability:The data strip benefits from its PVC construction, offering considerable resilience against wear and tear.
Versatility:With varying lengths and material thickness, the strip tailors to specific project needs.
Customizable:Options for surface treatment (spray painting, heat transfer, screen printing, etc.) and color selection make it highly adaptable.
User-Friendly:Accommodating to various packaging needs, the strip allows single or bulk packaging as required.
General Information
Brand: La-Plastic
Product Name: Data Strip
Model Name: LA21033
Material: PVC
Label Height: 69mm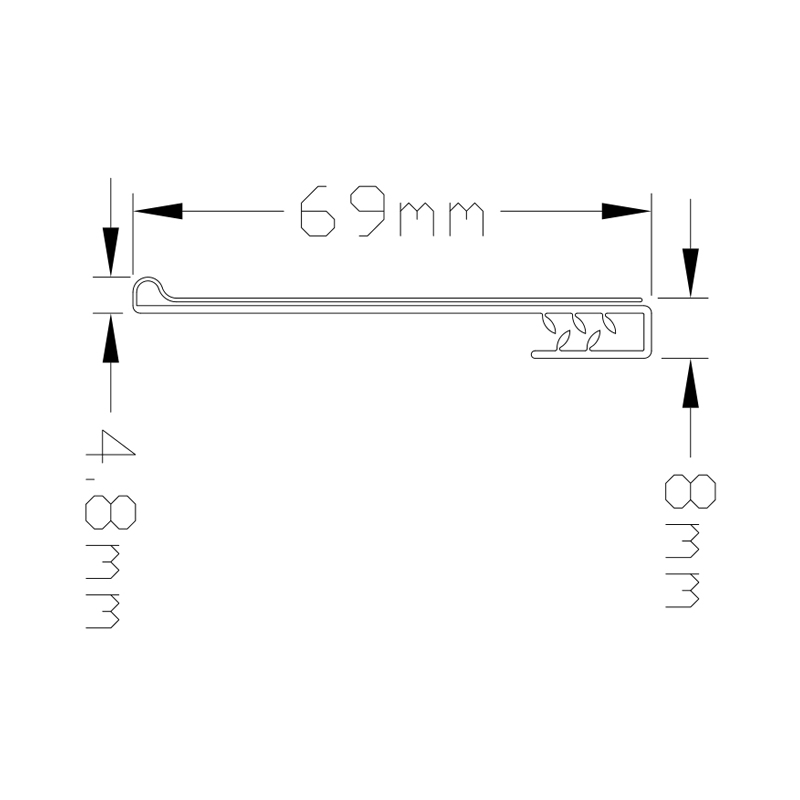 Specification Table
| Feature | Detailed Description |
| --- | --- |
| Material | PVC |
| Label Height | 69mm |
| Length | Customizable |
| Color Options | Multiple |
| Material Thickness | Variable |
| Tensile Strength | Variable |
| Production Method | Plastic Extrusion |
| Surface Treatment | Customizable |
| Operating Temperature | Variable |
| Packaging | Customizable |
Applications
Customized Labeling:Perfectly suited for creating bespoke labels for retail or warehouse environments.
Advertising & Price Display:Designed for businesses looking to display pricing information clearly and effectively.
Variable Operating Conditions:Built to function under different temperatures, aligning with the specific conditions of each application.