Data strip LA21012 61mm PVC
The Data Strip LA21012 is a 61mm PVC strip designed for versatile labeling and advertising. It offers customizable length and multiple color options, making it ideal for retail stores, exhibitions, and offices. Surface treatments and packaging methods are also tailored to meet individual needs.
Key Features
Durable Material: Made of PVC, ensuring a long-lasting solution for all your labeling needs.
Variable Length: Customizable length based on your specific requirements.
Color Options: Available in multiple colors to match your brand aesthetics.
Versatile Usage: Ideal for label customization and displaying advertising or pricing information.
Surface Treatment Options: Various options like spray painting, heat transfer, and silk-screen printing to align with your marketing needs.
Flexible Packaging: Comes in different packaging options, catering to both single and bulk requirements.
General Information
Brand: La-Plastic
Model: LA21012
Material: PVC
Usage: Customized labels, advertising, and pricing display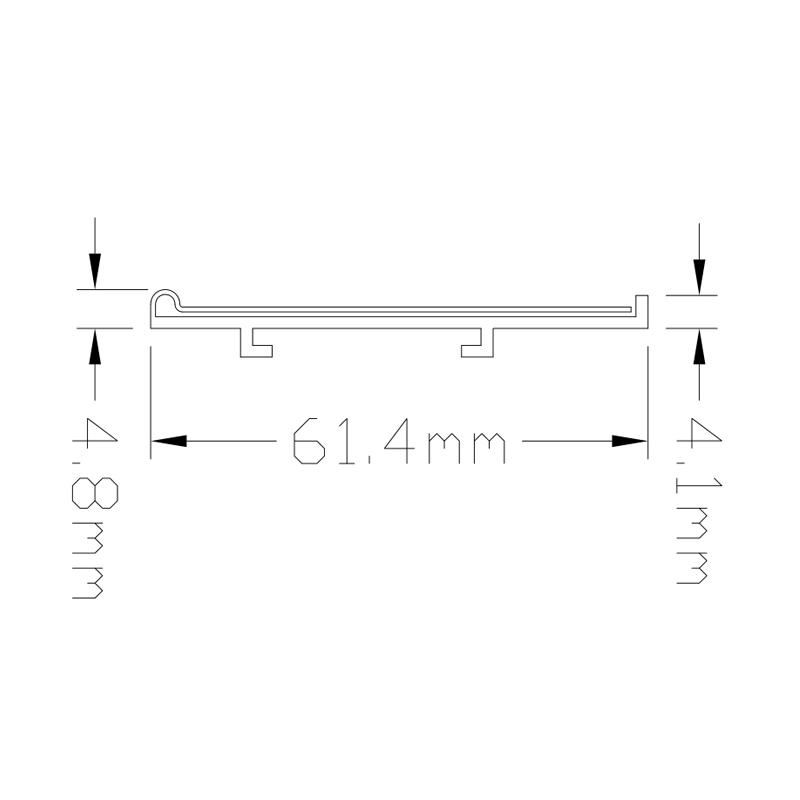 Specifications
Here is a quick look at the detailed specifications in a tabular format.
| Feature | Description |
| --- | --- |
| Product Name | Data Strip |
| Model Name | LA21012 |
| Material | PVC |
| Label Height | 61mm |
| Length | Customizable based on needs |
| Color | Multiple options |
| Material Thickness | Varies based on model and requirements |
| Tensile Strength | Varies based on material and manufacturing |
| Production Method | Plastic Extrusion |
| Surface Treatment | Customizable (spray painting, heat transfer, etc.) |
| Packaging Method | Customizable (single, bulk, etc.) |
| Operating Temp Range | Varies based on material and design |
Applications
Retail Stores: Showcase the price tags and promotional details right where customers can easily view them.
Exhibitions: Conveniently display vital product or art information alongside the item.
Offices: Helps in organizing the workspace by labeling storage bins, cabinets, or shelves.
Warehouses: Utilize it to display essential data on stored items, assisting in quick inventory management.