Data strip LA21026 40mm PVC
The Data Strip LA21026 62mm PVC is a highly visible labeling and display tool, perfect for various industries like retail and events. Crafted from sturdy PVC, it comes with a generous 62mm label height and offers multiple customization options including length, color, and surface treatments. Ideal for showcasing detailed pricing or product information.
Key Features
Premium Material: Fabricated from top-grade PVC, assuring robustness and longevity.
Enhanced Visibility: With a 62mm label height, it offers more space for text and graphics, ensuring high visibility.
Tailored Length: Customize the length based on your specific demands.
Vivid Color Options: Available in an array of colors to complement your branding or interior design.
Variable Material Thickness: Choose the thickness that suits your application.
Surface Treatments Galore: Pick from an array of surface treatment options such as spray painting, heat transfer printing, and silk-screen printing.
Broad Utility: Perfect for customized labeling, advertising, and price tag displays.
Packaging Flexibility: Select your desired packaging style, whether it's individual or bulk packaging.
General Information
Brand: La-Plastic
Model: Data strip LA21025
Material: PVC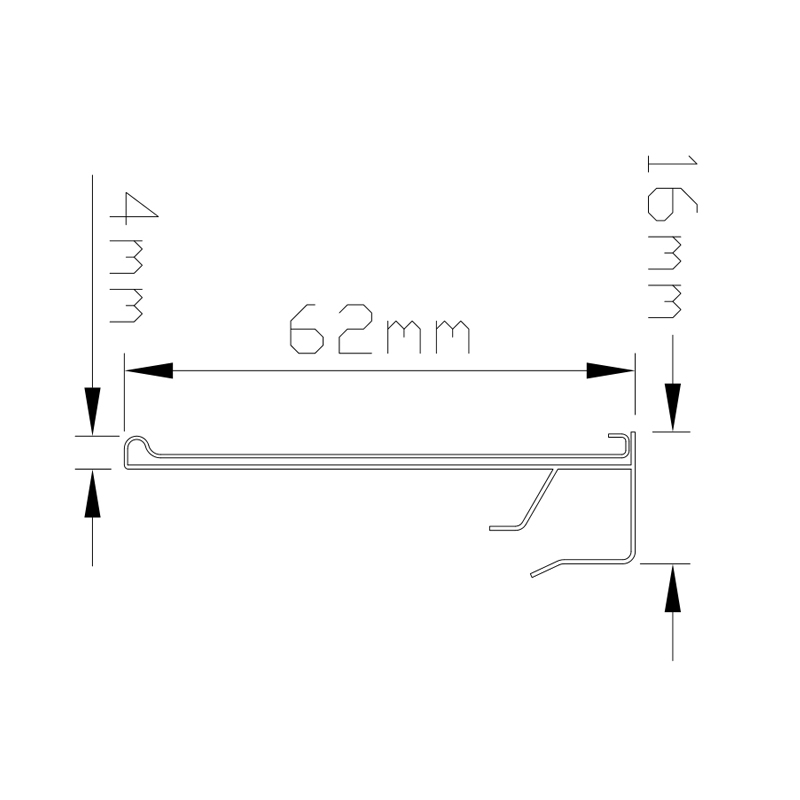 Specifications
| Specification/Parameter | Detailed Description |
| --- | --- |
| Product Name | Data Strip |
| Model Name | LA21026 |
| Material | PVC |
| Label Height | 62mm |
| Length | Customizable |
| Color | Multiple Choices |
| Material Thickness | Variable |
| Tensile Strength | Variable |
| Manufacturing Method | Plastic Extrusion |
| Surface Treatment | Customizable |
| Usage | Labeling, Price Tagging |
| Packaging Method | Customizable |
| Operating Temp Range | Variable |
Applications
Retail Outlets: Upgrade the look of your product displays by clearly showcasing pricing and product information.
Grocery Stores: Make promotions and discounts immediately noticeable to shoppers.
Libraries: Effectively label bookshelves for easy navigation.
Event Venues: Use for ticket counters, information boards, and directional signs.
Museums and Art Galleries: Provide detailed information about exhibits in a visually appealing manner.
Data Strip LA21026 by La-Plastic offers an all-in-one solution for your labeling and display necessities. Tailor it to fit your specific requirements and benefit from its wide-ranging applicability. Ideal for businesses of all sizes, this Data Strip adds both utility and style to your space.