Data strip LA21032 25.2mm PVC
The Data Strip LA21032 with 25.2mm PVC offers a versatile and durable solution for displaying price tags, labels, and other information. With customizable length and color options, it suits a variety of settings such as retail stores, libraries, and offices.
Key Features
Highly Customizable: With options for length and material thickness, you have the flexibility to tailor the strip according to your needs.
Versatile Color Selection: Whatever your brand colors are, you'll find the right match from our broad range of color options.
Multiple Surface Treatments: From spray painting to thermal transfer to screen printing, we adapt to your aesthetic demands.
Strong and Durable: PVC material ensures resistance to wear and tear, serving you in the long term.
Tailored Packaging: Whether you prefer individual or bulk packaging, we've got you covered.
General Information
Brand: La-Plastic
Product Name: Data Strip
Model: LA21032
Material: PVC
Production Method: Plastic Extrusion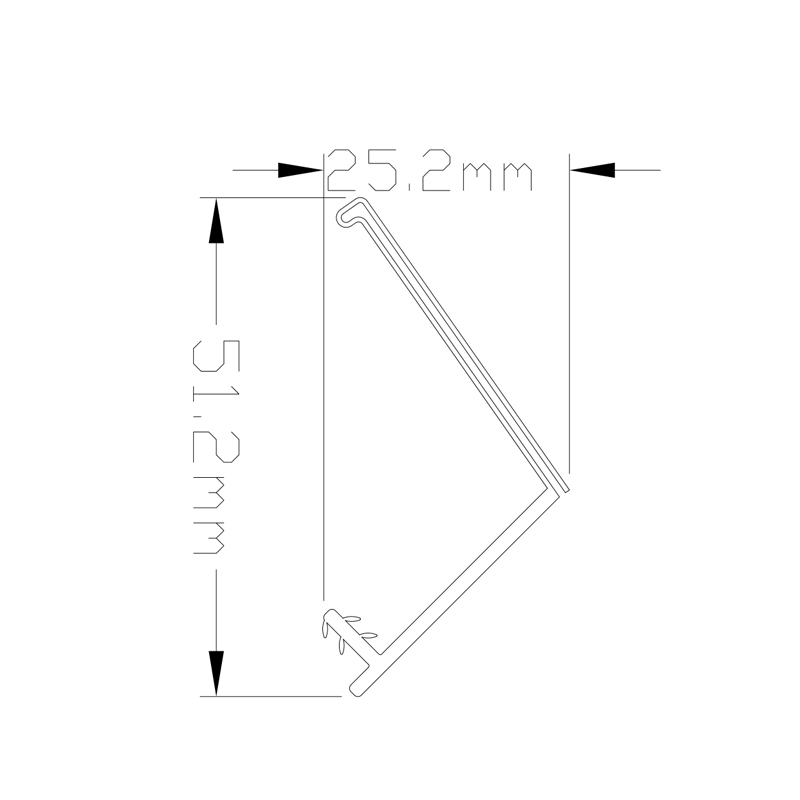 Specifications
| Feature | Details |
| --- | --- |
| Label Height | 25.2mm |
| Length | Customizable |
| Color Options | Multiple |
| Material Thickness | Variable |
| Tensile Strength | Variable |
| Surface Treatments | Customizable |
| Packaging Options | Customizable |
| Operating Temp. Range | Variable |
Applications
Retail Stores: Perfect for displaying price tags and product information on shelves.
Libraries: Can be used to label book sections and assist in quick navigation.
Offices: Keep your files neatly labeled for quick access.
Grocery Stores: Ideal for listing prices and special offers on food items.
Warehouses: Streamline inventory management by labeling storage areas.
La-Plastic's Data Strip LA21032 offers a robust and flexible solution for your labeling and information display needs. With a range of customizable features, it effortlessly fits into various settings. Choose La-Plastic for a blend of quality and versatility, tailored to you.