Data strip LA21029 63.5mm PVC
The Data Strip LA21029, made from durable PVC, offers a standard label height of 63.5mm. It's highly customizable, with options for varying lengths and colors. Ideal for retail, warehouses, and event spaces, this strip excels in displaying price and information labels.
Main Features
Durable Material: Made from high-quality PVC, this Data Strip is built to last, even in high-traffic environments.
Customizable Dimensions: With a standard label height of 63.5mm, we offer variable lengths to meet your unique needs.
Color Versatility: Choose from a broad spectrum of colors to best complement your store or workspace aesthetic.
Variable Thickness: Adjust the material thickness based on your specific model and requirements.
Tensile Strength: Crafted with tensile strength that adapts based on the material and manufacturing process, ensuring durability.
Production Method: Utilizes plastic extrusion technology for a seamless, high-quality finish.
General Information
Brand: La-Plastic
Model: LA21029
Material: PVC
Usage: Customized labeling, advertising, and pricing display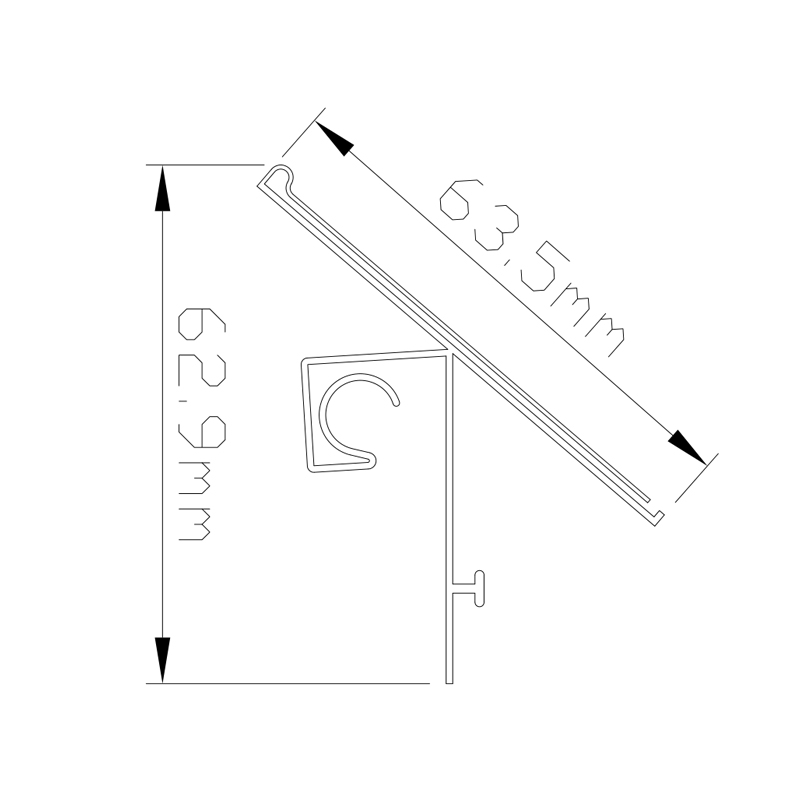 Specification Table
| Specification/Parameter | Detailed Description |
| --- | --- |
| Product Name | Data Strip |
| Model Name | LA21029 |
| Material | PVC |
| Label Height | 63.5mm |
| Length | Customizable |
| Color Options | Multiple |
| Material Thickness | Variable |
| Tensile Strength | Variable |
| Production Method | Plastic Extrusion |
| Surface Treatment | Customizable (e.g., spray painting, heat transfer, silk-screen printing) |
| Packaging Options | Customizable (e.g., individual or bulk) |
| Operating Temperature Range | Variable based on material and design |
Applications
Retail Stores: Whether it's a grocery, apparel, or electronics store, this Data Strip perfectly displays pricing and other pertinent information.
Warehouses: Keep your inventory organized with durable and easily visible labeling.
Event Spaces: Use the strip for information boards or signages for better visibility and reach.
Offices: In a workspace, the Data Strip can function as a directory or informational display.
Opt for La-Plastic's Data Strip LA21029 for a reliable, durable, and highly customizable solution for all your labeling and information display needs.