Data strip LA21027 30mm PVC
The Data Strip LA21027 is a customizable 30mm PVC strip, ideal for label customization and advertising price information. It offers varying lengths and multiple color choices, tailored to individual needs. Manufactured through plastic extrusion, it can undergo diverse surface treatments for enhanced aesthetics.
Key Features:
Material Excellence: Constructed from premium PVC, the data strip promises durability and longevity.
Adaptable Lengths: Tailored to your needs, we offer varying lengths to suit any display requirement.
Color Diversity: To ensure the strip complements your branding and design aesthetics, multiple color options are available.
Surface Customization: From spray painting to silk screen printing, we accommodate various surface treatments as per demand.
General Information:
Product Name: Data Strip
Model: LA21027
Material: PVC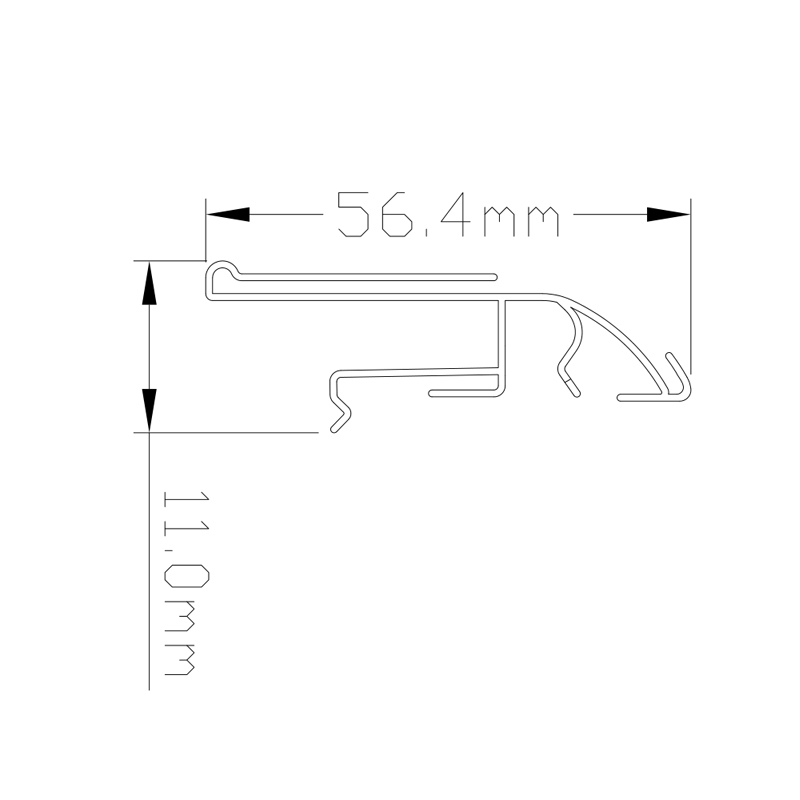 Specifications:
| Specification | Detail |
| --- | --- |
| Label Height | 30mm |
| Length | Customizable as per requirement |
| Color Choices | Multiple options available |
| Material Thickness | Varies based on model and requirements |
| Tensile Strength | Depends on material and manufacturing process |
| Manufacturing | Plastic Extrusion |
| Surface Treatment | Customizable (e.g., spray painting, silk screen printing) |
| Packaging Options | Customizable (e.g., individual or bulk packaging) |
Applications:
Label Customization: The data strip excels in ensuring your product labels stand out. Whether it's pricing, product details, or any other information, the strip provides a clear and clean display.
Advertising: Showcase promotional prices or special offers in a way that grabs the attention of your customers.
Temperature Range: The operating temperature range varies based on the design and materials, ensuring adaptability in different conditions.
With La-Plastic's Data Strip LA21027, you are not just getting a product, but a solution that has been crafted with precision, quality, and your unique needs in mind. Customize, display, and captivate with our data strip, designed to elevate your advertising game