Data strip LA21024 56mm PVC
The Data Strip LA21024, made from durable PVC, is a versatile tool designed for displaying labels and advertising price information. With a height of 56mm, it offers customization options in length, color, and surface treatments, ensuring a tailored fit for various needs.
Main Features
Material Excellence: Crafted from premium quality PVC, ensuring durability and resilience.
Versatile Dimensions: Customizable length tailored to the individual needs of the client.
Color Options: A spectrum of color choices to fit varied brand aesthetics and requirements.
Surface Customization: Options such as spray painting, heat transfer printing, and silk screen printing, ensuring a polished and personalized finish.
Purpose Built: Specifically designed for labeling customization and advertising price information displays.
General Information
Brand: La-Plastic
Product Name: Data Strip
Model Name: LA21024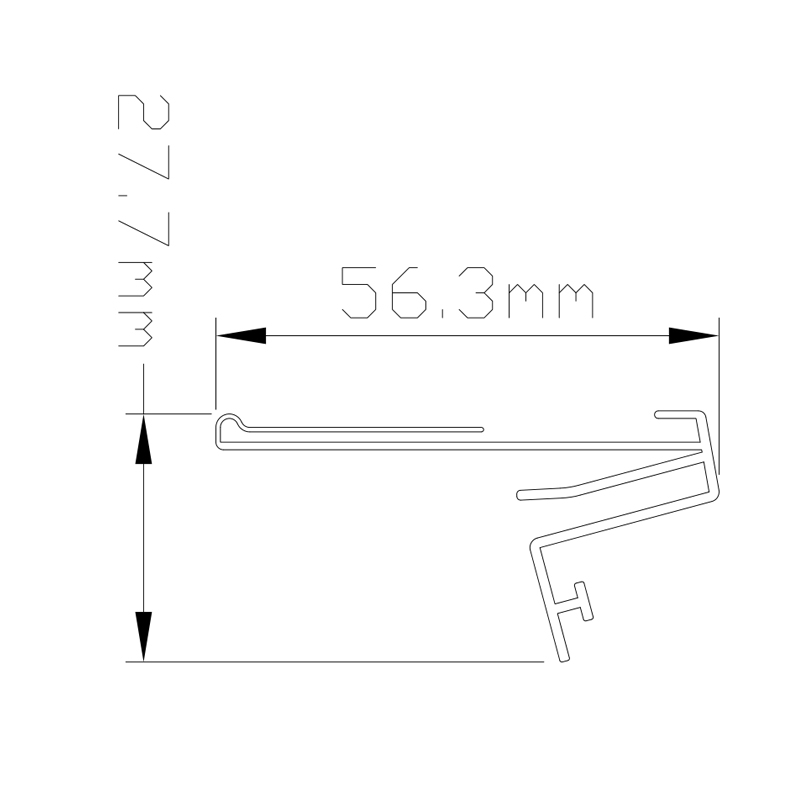 Specifications
Here is a quick glance at the detailed specifications of the product:
| Specification | Description |
| --- | --- |
| Material | PVC |
| Label Height | 56mm |
| Length | Customizable upon request |
| Color Options | Multiple choices available |
| Material Thickness | Varies based on model and specific requirements |
| Tensile Strength | Varies based on material and manufacturing |
| Production Method | Plastic Extrusion |
| Surface Treatment | Customizable (e.g., painting, thermal transfer, silk-screen printing) |
| Packaging | Customizable (e.g., individual or bulk packing) |
| Operating Temp. Range | Based on material and design |
Applications
The LA21024 56mm PVC Data Strip is adept at:
Displaying detailed labels for product specifications or features.
Showcasing price tags in retail environments to ensure clarity and visibility.
Being a reliable tool in any promotional or advertising setups, where dynamic information needs to be displayed efficiently.
La-Plastic's Data Strip LA21024 56mm PVC is a choice worth considering. It promises not just quality but also adaptability to suit your individual needs.