Data Strip LA21023 36mm PVC
The Data Strip LA21023 36mm PVC is a durable and customizable labeling solution made from high-quality PVC. Designed for versatile usage, it's ideal for showcasing pricing and advertising information. With options for varied lengths, colors, and surface treatments, it caters to diverse requirements in retail and promotional settings.
Main Features
Material: Crafted with high-quality PVC, ensuring durability and longevity.
Customizability: Tailored to fit specific requirements. From length to material thickness, every detail is customizable.
Aesthetic Versatility: Multiple color options to ensure the perfect match with the environment and brand.
Advanced Production: Made using the plastic extrusion method, guaranteeing uniformity and precision.
Flexible Surface Treatment: Depending on your requirements, choose from options like spray painting, heat transfer, screen printing, and more.
Optimal Packaging: Whether you prefer individual or bulk packaging, the choice is yours.
General Information
Product Name: Data Strip
Model: LA21023
Brand: La-Plastic
Purpose: Ideal for customized labeling and showcasing advertising or pricing information.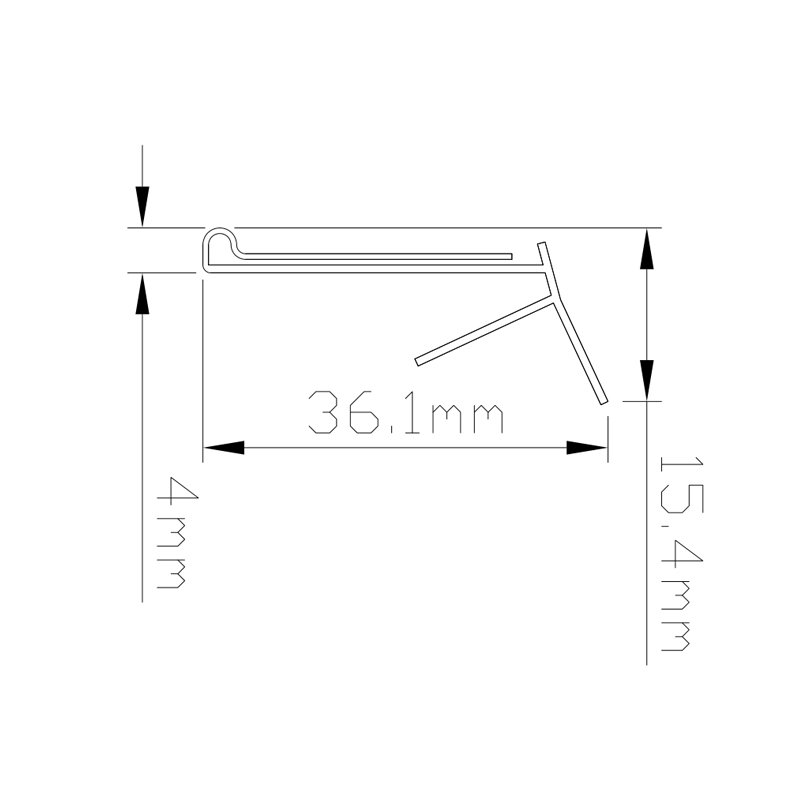 Specifications
| Specification | Description |
| --- | --- |
| Material | PVC |
| Label Height | 36mm |
| Length | Customizable based on requirements |
| Color Options | Multiple choices available |
| Material Thickness | Variable depending on the model and requirements |
| Tensile Strength | Varies based on material and manufacturing |
| Production Method | Plastic Extrusion |
| Surface Treatment | Customizable (e.g., spray paint, heat transfer) |
| Packaging | Customizable (e.g., individual, bulk) |
| Operating Temperature | Dependent on material and design |
---
Applications
Retail: Enhance the visual appeal of price displays, making them more noticeable and reader-friendly.
Warehouse & Inventory: Efficient labeling ensures seamless organization and easy item identification.
Promotions: Highlight special offers, deals, or information on products, grabbing customers' attention.

Trade Shows: Use as part of booth displays, offering clear information on showcased items.
Crafted with dedication and designed for efficiency, the Data Strip LA21023 from La-Plastic is your reliable companion for all labeling needs. Dive into a seamless experience of showcasing information in style. Choose La-Plastic, where quality meets versatility.