Data strip LA21025 40mm PVC
The Data Strip LA21025 with 40mm PVC label height offers a versatile solution for displaying pricing and promotional information. Made from durable PVC, it comes in multiple colors and lengths, with customizable surface treatments. Ideal for retail, grocery stores, and events, it suits various business needs.
Key Features
Material: Manufactured from high-quality PVC, ensuring durability and strength.
Versatile Length: Cut to fit your specific requirements.
Color Choices: Offers a wide range of color options to match your store aesthetics or branding.
Custom Material Thickness: We provide varying thickness levels to suit your needs.
Multiple Surface Treatments: Available treatments include spray painting, heat transfer printing, and silk-screen printing, among others.
Wide Applications: Ideal for customized labels, advertising, and price information displays.
Flexible Packaging: You can choose between individual or bulk packaging.
General Information
Brand: La-Plastic
Model Number: LA21025
Material: PVC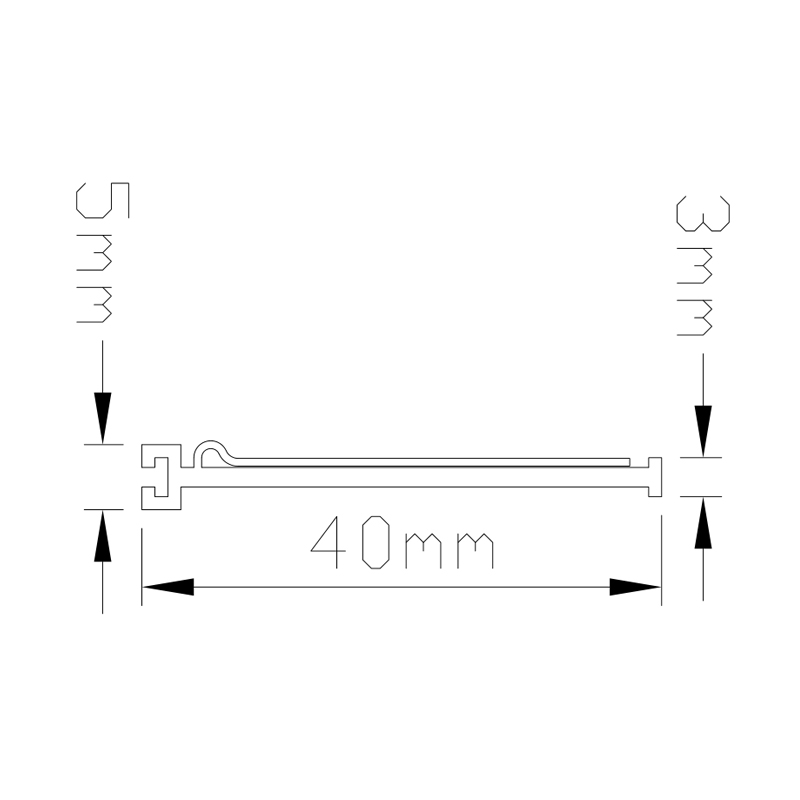 Specifications
| Specification/Parameter | Detailed Description |
| --- | --- |
| Product Name | Data Strip |
| Model Name | LA21025 |
| Material | PVC |
| Label Height | 40mm |
| Length | Customizable |
| Color | Multiple Choices |
| Material Thickness | Variable |
| Tensile Strength | Variable |
| Manufacturing Method | Plastic Extrusion |
| Surface Treatment | Customizable |
| Usage | Labeling, Price Tagging |
| Packaging Method | Customizable |
| Operating Temp Range | Variable |
Applications
Data Strip LA21025 finds extensive use in a range of applications:
Retail Stores: Easily display pricing or product information on shelves.
Supermarkets: Optimize the display of discounted items or promotional offers.
Warehouses: Label large quantities of products efficiently for streamlined operations.
Offices: Organize files or label office supplies for better workflow.
Trade Shows: Attach these Data Strips to exhibits for informative and engaging displays.
La-Plastic's Data Strip LA21025 offers an unparalleled combination of quality, flexibility, and functionality.