The speed at which material is extruded is influenced by several factors, including feed rate, screw design, pressure, barrel temperature, and cooling systems.
Types of Extrusion
In the realm of material science and manufacturing, extrusion stands as a prominent method for shaping materials. This section delves into the various types of extrusion methods, specifically focusing on Cold Extrusion, Hot Extrusion, and Micro Extrusion. Understanding these types can help in selecting the most suitable method for a given application.
Cold Extrusion
Cold extrusion is a process that occurs at or near room temperature. This type of extrusion is generally used for softer materials like aluminum, tin, and lead.
Hot Extrusion
In contrast to cold extrusion, hot extrusion involves the heating of material above its recrystallization temperature. This process is most commonly used for metals that are difficult to shape at room temperature.
Micro Extrusion
Micro extrusion specializes in the fabrication of microscale and nanoscale components. This type of extrusion is crucial for high-precision applications, often found in medical and electronic industries.
Material Properties
In any extrusion process, the properties of the material you are working with will heavily influence how quickly the material can be extruded. These properties can include viscosity, elasticity, and thermal conductivity. Let's dive into each one to understand their role in the extrusion process.
Viscosity
Viscosity refers to the resistance of a fluid to deformation or flow. In extrusion, it plays a critical role in determining how easily a material can be pushed through a die.
Elasticity
Elasticity is the ability of a material to return to its original shape after deformation. In the extrusion process, it can impact the material's behavior as it flows through the die.
Thermal Conductivity
Thermal conductivity is a measure of a material's ability to conduct heat. It can affect how quickly a material reaches its ideal extrusion temperature.
Machine Parameters
The machine's components and settings significantly affect the rate of material extrusion. We'll focus on three key aspects: Screw Design, Barrel Temperature, and Motor Speed. A thorough understanding of these parameters can drastically improve the efficiency and quality of your extrusion process.
Screw Design
Screw design is crucial in determining how well the machine mixes, melts, and propels material through the barrel.
Barrel Temperature
Barrel temperature plays a vital role in material flow and quality in the extrusion process.
Motor Speed
Motor speed controls how quickly the screw turns, influencing the rate at which material is extruded.
Process Variables
Process variables are a set of conditions that can be adjusted in real-time during the extrusion process to control how quickly material is extruded. We'll delve into three critical variables: Feed Rate, Pressure, and Cooling System. Understanding these variables can help you fine-tune your process for maximum efficiency and quality.
Feed Rate
Feed rate refers to the speed at which raw material is fed into the extruder. It has a direct impact on the overall speed and efficiency of the extrusion process.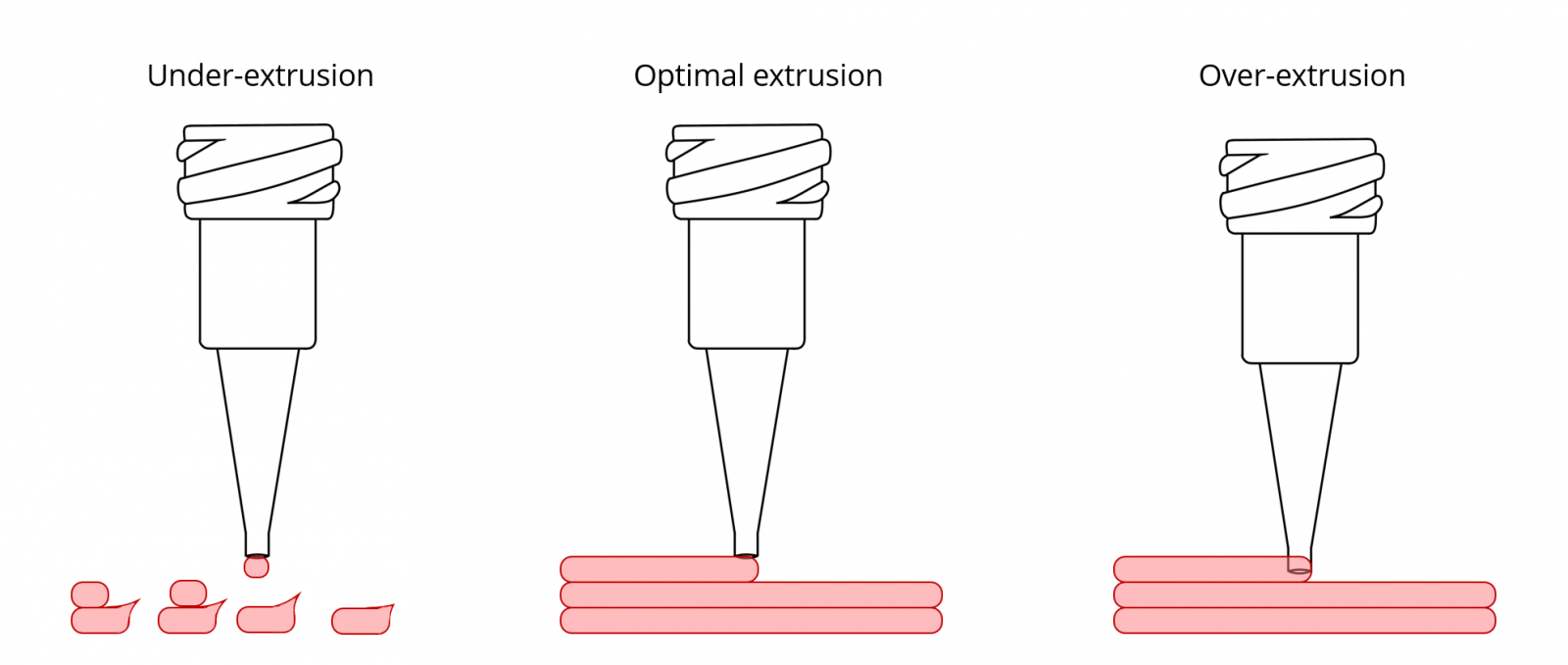 Pressure
Pressure is an essential variable that determines how hard the material is pushed through the extruder.
Cooling System
The cooling system helps in regulating the temperature of the extruded material as it exits the die, affecting its final properties.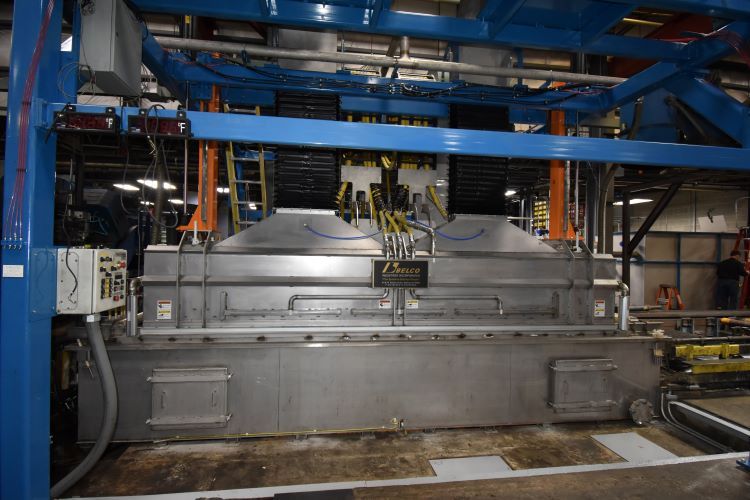 External Factors
External factors might not be a direct part of the extrusion machinery or material, but they can significantly impact how quickly and efficiently the material is extruded. We'll look at three such factors: Ambient Temperature, Humidity, and Operator Skill Level.
Ambient Temperature
Ambient temperature refers to the temperature of the surrounding environment where the extrusion is taking place.
Humidity
Humidity, or the amount of moisture in the air, can also affect the extrusion process.
Operator Skill Level
The skill level of the machine operator plays a vital role in determining how well the extrusion process is managed.
Optimization Strategies
Optimization strategies are a collection of techniques aimed at improving the efficiency and effectiveness of the extrusion process. In this section, we discuss three pivotal strategies: Design of Experiments, Process Monitoring, and Feedback Control Systems. Utilizing these methods can bring about measurable improvements in your extrusion process.
Design of Experiments
Design of Experiments (DoE) is a structured approach to determining the relationship between factors affecting a process and the output of that process.
Process Monitoring
Process Monitoring involves continuously observing the extrusion process to make real-time adjustments.
Feedback Control Systems
Feedback control systems use real-time data to make adjustments to the process variables automatically.